Payson Little Leaguers finally get back on the baseball field this week as the season starts after a nearly two-month delay.
The COVID-19 pandemic led to the postponement of a season scheduled to begin with the big annual opening day festivities on April 4. Concerns about the virus threatened to cancel the entire season as governments across the globe issued stay-at-home orders for citizens.
And the likelihood of a season seemed to decrease with the April 30 announcement that Little League International was canceling this year's seven World Series tournaments.
But Arizona Little League allowed local leagues across the state to move forward with their seasons if they wanted to and Payson Little League allowed teams to begin practicing last week ahead of opening the season this week.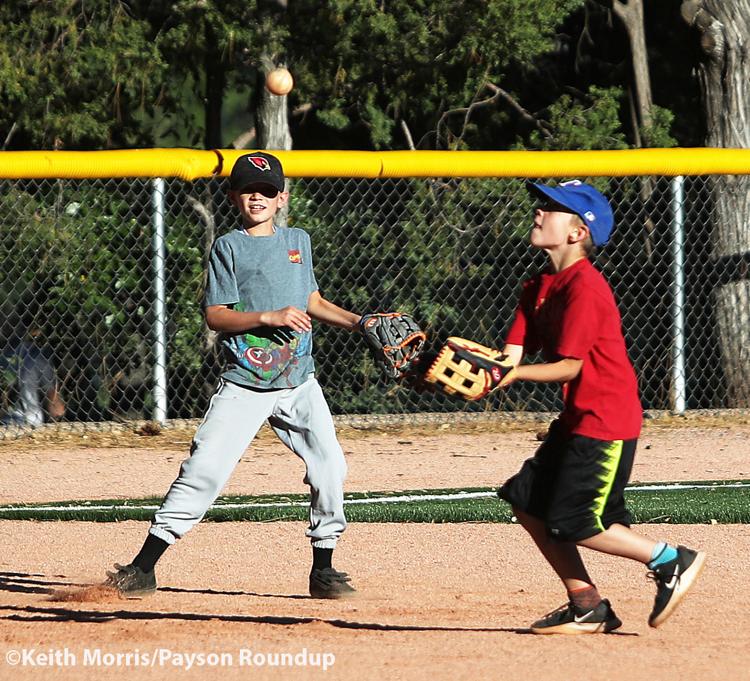 Games start today at 5 p.m. for some baseball and softball teams, with others opening later this week at Rumsey Park, Randy Johnson Hall of Fame Field and D-Backs Legends Field.
Payson LL originally said 190 kids signed up to play this season before the shutdown. It's unclear how many parents will decide to keep their children from playing this summer because of concerns about COVID-19.
Payson LL officials extended the registration deadline through May 22.
Kids and parents are thrilled the season is happening.
"I heard from some of my friends that had practice earlier in the week that they could not get their kids to concentrate (on baseball) because they haven't seen their friends for so long it was hard to get them started," said Heather Althoff, who was watching her son, Hayes, practice for the first time on Wednesday. "They wanted to hang out and see their buddies."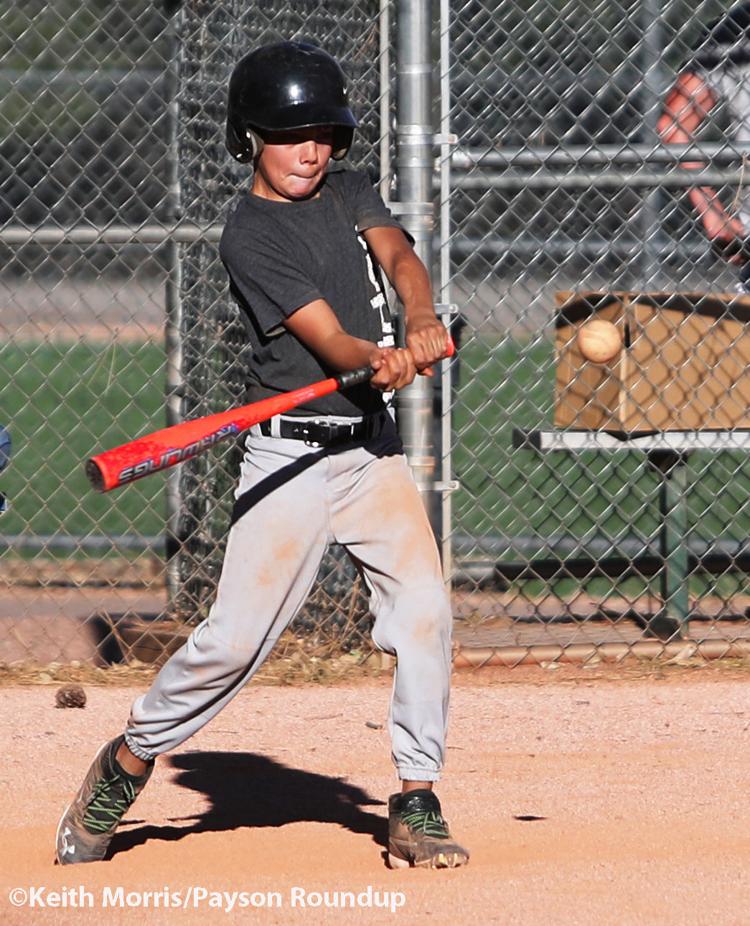 Hayes, who'll turn 10 soon, plays on the Diamondbacks Black/El Rancho Minors team. Heather's husband, Bo, is a coach for the team.
There are four Payson teams in that age division who'll play against each other two or three times a week for the next month and a half.
"It's been hard,' she said. "Everyone was really disappointed (when they announced the postponement), but of course we understood. We were all keeping our kids at home most of the time, anyway."
She's among the parents who think it's just time to get back on the field.
"Some parents are a little apprehensive," Althoff said. "But they're going to be taking measures as far as offering hand sanitizing and doing whatever we need to do, maybe not use the bleachers as much, spread out more.
"I think this is worth the risk if we take proper precautions because we need to keep living our lives. My kids haven't left the house for two months, basically."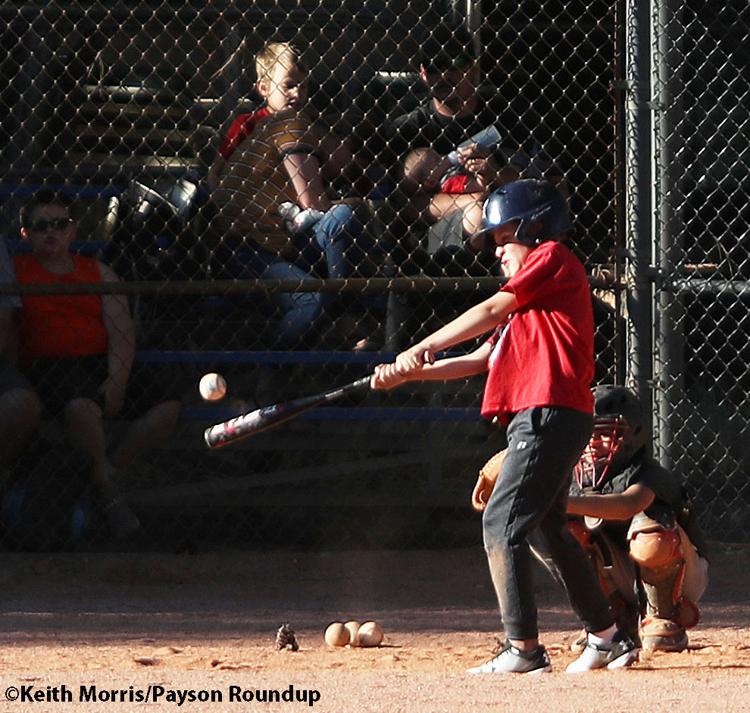 She's a teacher's aide at Payson Elementary School and has been teaching Hayes and his older sister, Lainey at home, while also connecting with students online for the past two months. School ended last week.
"It was rough," she said. "I'm glad this is the last week."
She wasn't sure there would be a season this summer.
"When they called off the World Series everybody's heart kind of sunk because we thought they are not going to bring it back this year," she said. "So, the kids were super excited when they did."
Chase Denton was there, too, on Wednesday, watching his son, Thatcher, who'll be 9 next month, practice with Hayes and his other teammates.
"Oh, he's pumped," Denton said. "He's real excited."
"Just to see things start to go back to normal is a wonderful thing," he said.
Thatcher's brother, Crew, 7, plays in the coach-pitch league.
"He's excited, too," his father said.
The kids and their parents will appreciate this season more because of the situation.
"There's a lot of things you take for granted and this is one of them," Denton said. "So, yes, it will be more special this year."
Changes made
Payson LL is making some changes to minimize the risks for kids and their parents and other family members.
"I'm heading over (to Rumsey Park) to do some measuring so we can extend the dugouts so the kids can sit a little bit farther away from each other and put some Xs on the outside of the ballfield so parents have designated spots to watch the games," said Payson LL president Ken Schneider on May 18.