About 100 people lined up outside the ticket booth for carnival rides as the Northern Gila County Fair opened at Payson Event Center on Thursday night.
Payson resident Camron Chrisman was there with his wife, Alyssia Duffy, and their kids, Wyatt, 8, and Liam Chrisman, 5, and Alyssia's brother, Matthew. They were among the first to enter.
"This is an annual thing for us," Camron said. "We've been coming for the last three or four years. We're excited that it hasn't been completely shut down due to COVID reasons, and we're glad to see the turnout that we have."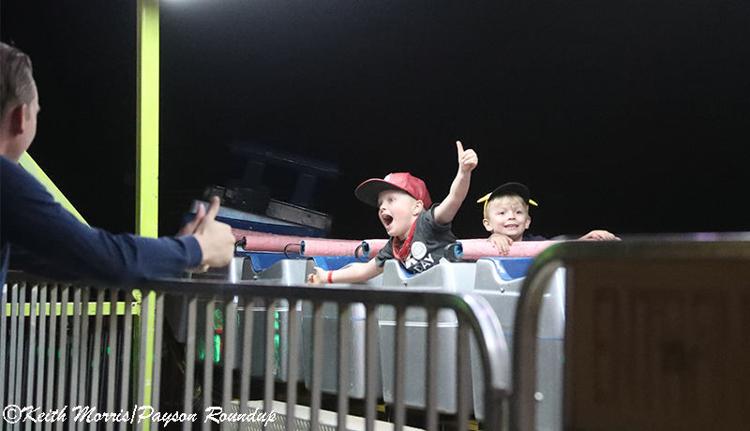 The fair offered people a chance to get out and enjoy themselves like they used to before the pandemic led to months of restrictions, shutdowns and cancellations.
Things seemed almost normal again.
Wyatt and his brother enjoyed their ride on the Sooper Jet.
"It's a cool little mini coaster," an excited Wyatt said between bites of cotton candy.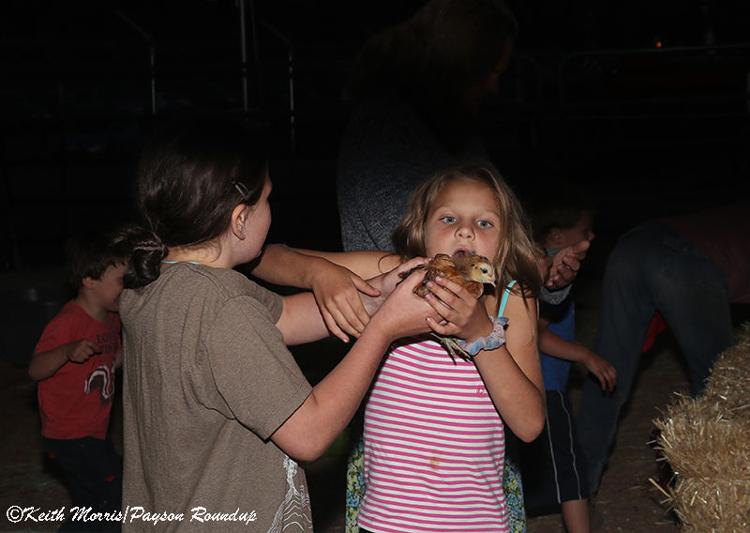 Rides and food comprised just a portion of the fair activities in the three-day event that ran through Saturday and also featured some events on Sunday.
Fair president Fayth Lowery said she believes this is the only fair in Arizona not canceled because of COVID-19 concerns.
Tom and Tracey McCauley drove up from Phoenix with five of their seven children to camp and spend the weekend at the fair. They're thinking of moving up here and were happy the fair took place.
"The kids wanted to get a taste of the Old West," Tom said.
"They want to see the animals and the (mounted shooting) show," Tracey said. "There's nothing going on because of COVID. So many things are canceled, so I just figured this would be canceled."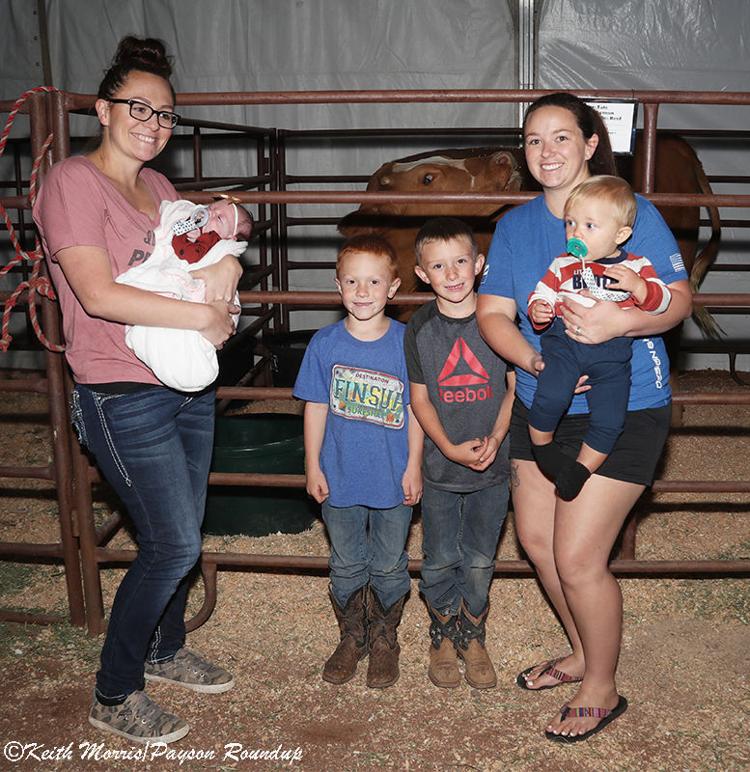 The fair opened with a patriotic "Hailing Our Heroes" ceremony with keynote speaker Army 1st Lt. (ret.) Jim Muhr and the Payson Military Honor Guard and Marine Sgt. (ret.) Bud Huffman.
Bobby Davis served as the master of ceremonies for that opening program, which preceded a talent show. The fair also included performances by sword swallower Dan Meyer, the U.S. Mounted Shooting State Finals, a Western Horse Show, Gymkhana Horse Show, English Horse Show, tractor display, explore fly-fishing booth, Hickman's Farms booth and Story Time with the Payson Library.
And the fair featured plenty of blue ribbon livestock like goats, sheep, steers and swine, an alpaca exhibit and a petting zoo.
Kids like Payson resident Bentley Chovanec-Thomason, 6, interacted with chickens, ducks, turkeys, goats and even pigs. He was there on Thursday night with his mother, Dailyann Richardson, and 5-week-old sister, Austyn Richardson.
"We've come every year since Bentley was born," Dailyann Richardson said. "He loves the fair. We'll come back on Saturday."
Payson business owner Luke Plante was glad to get the chance to bring his wife, Heather Gingry, and three kids to visit the livestock tent again this year on Thursday night.
"Animals are important and teaching these kids how to raise animals — it's awesome," he said.