Payson High Athletic Director Rich Ormand posted a new sign on a Wilson Dome glass door as fans streamed in to watch the Longhorns' volleyball state tournament play-in game against Phoenix Bourgade Catholic on Tuesday, Nov. 10.
"Mask Up: Masks are required in the Wilson Dome."
Three students seemed surprised when they reached the check-in table inside and learned of the new policy mandating face coverings while in the dome. They were handed disposable masks and had their temperatures scanned.
But many fans ignored the stricter policy, choosing to take their masks off as soon as they walked past the ticket table. Some sought seats in corners of the upper section away from fans.
The school has restricted attendance to a limited number for volleyball games this season. So there is plenty of space for people to distance.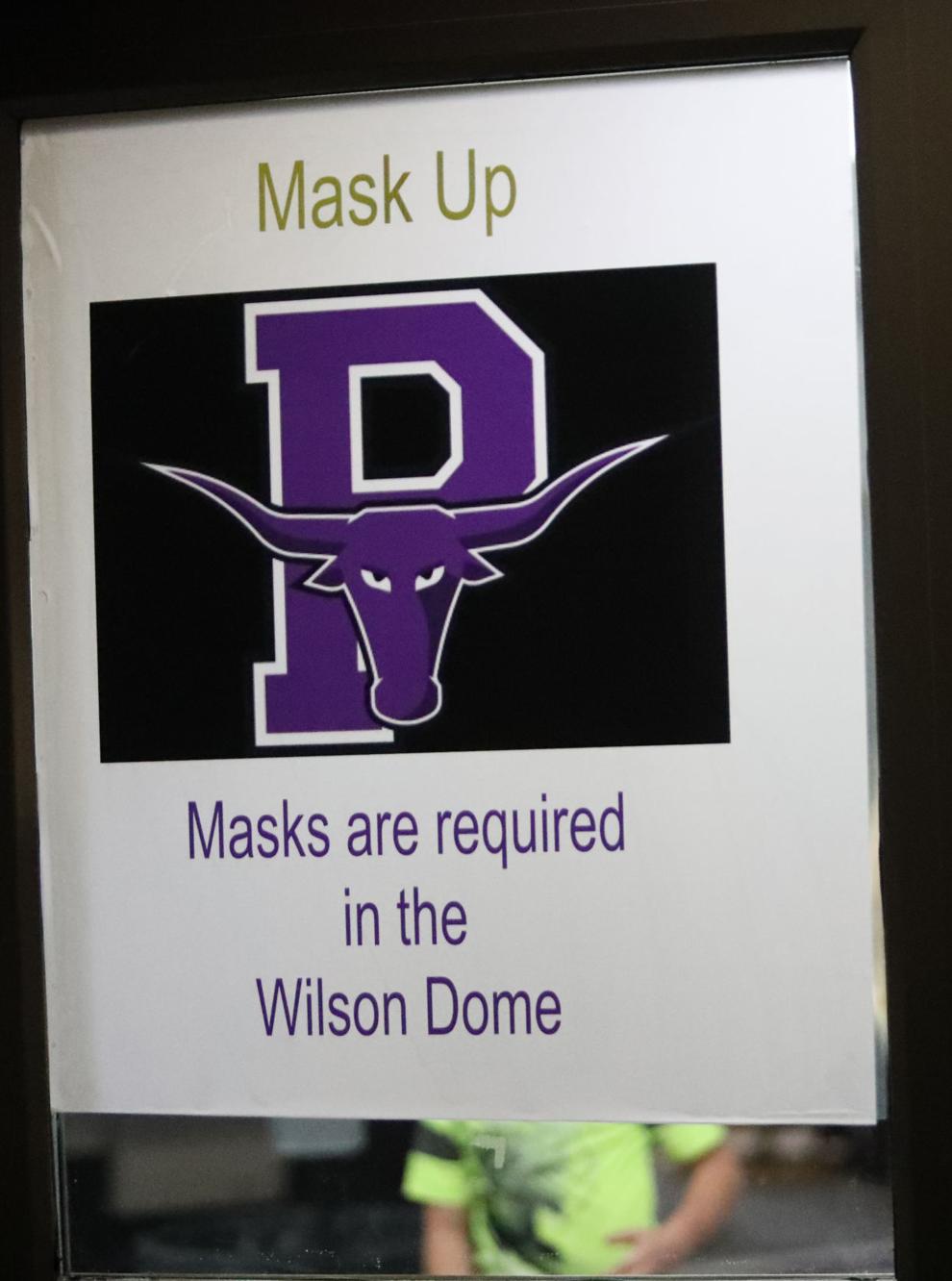 Students still packed into the student section as they always have. And a lot of them weren't wearing masks, despite the new requirement. Some had them around their chin, not covering their mouths and noses. Some had them covering their mouth but not their nose.
A photo by local photographer DJ Craig Miller that he posted on Facebook and the Roundup printed in the paper caused many concerns about the few masks and congestion during the COVID-19 pandemic.
Spiking COVID-19 cases and the outrage over that photo and the story likely contributed to the new mandatory policy.
But a photo taken during the Nov. 10 game revealed only 18 of 47 students in the student section properly wore masks covering both their mouth and nose — That's a dramatic increase from the three of approximately 64 (4.7%) properly wearing masks in Miller's photo. But it's still only 38%.
And that doesn't include spectators in other sections not wearing masks.
The home volleyball season is over and maybe COVID-19 won't be an issue for the 2021 season.
But basketball and wrestling practices start this week in Wilson Dome, with games and matches coming soon if athletics aren't shut down because of rising COVID-19 cases in the coming weeks.