Apocalypse rabbits.
Self-plucking chickens.
Stacks of lesson plans.
Welcome to pandemic parenting.
While most Rim Country parents silently struggle with kids in quarantine, Sarah Ellen has taken to social media to entertain all her friends with a peek into one parent's life with kids 24/7.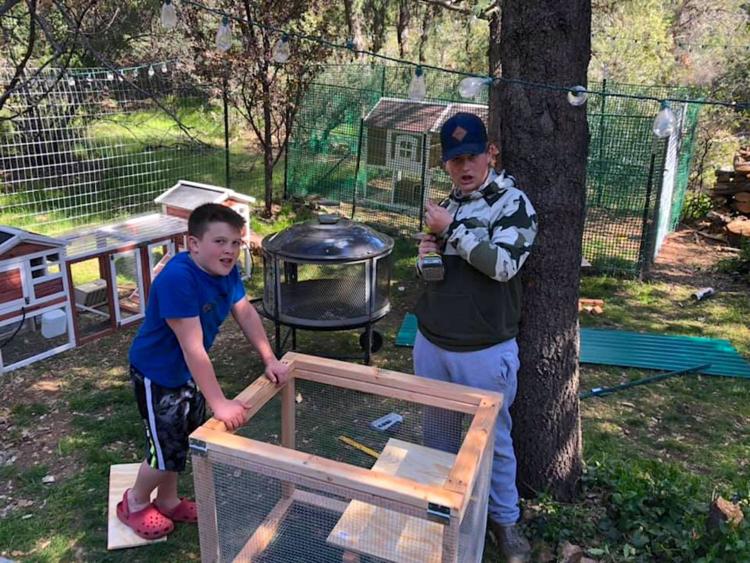 It hasn't been easy for parents who have suddenly taken the place of trained professionals after schools in Arizona closed in mid-March to slow the spread of COVID-19. Social media abounds with tongue-in-cheek memes (pictures with a pithy interpretation of the picture) created by parents with a whole new appreciation of what teachers do all day.
To help parents, the Payson Unified School District has lesson plans both internet-based or on paper for those without internet — but most of a parent's day isn't full of lesson plans. It's figuring out how to channel all that energy.
Ellen drew up plans as soon as the schools closed.
She bought the supplies needed for her two sons to build a raised garden, chicken coop and rabbit hutch for an "apocalypse" food source plan.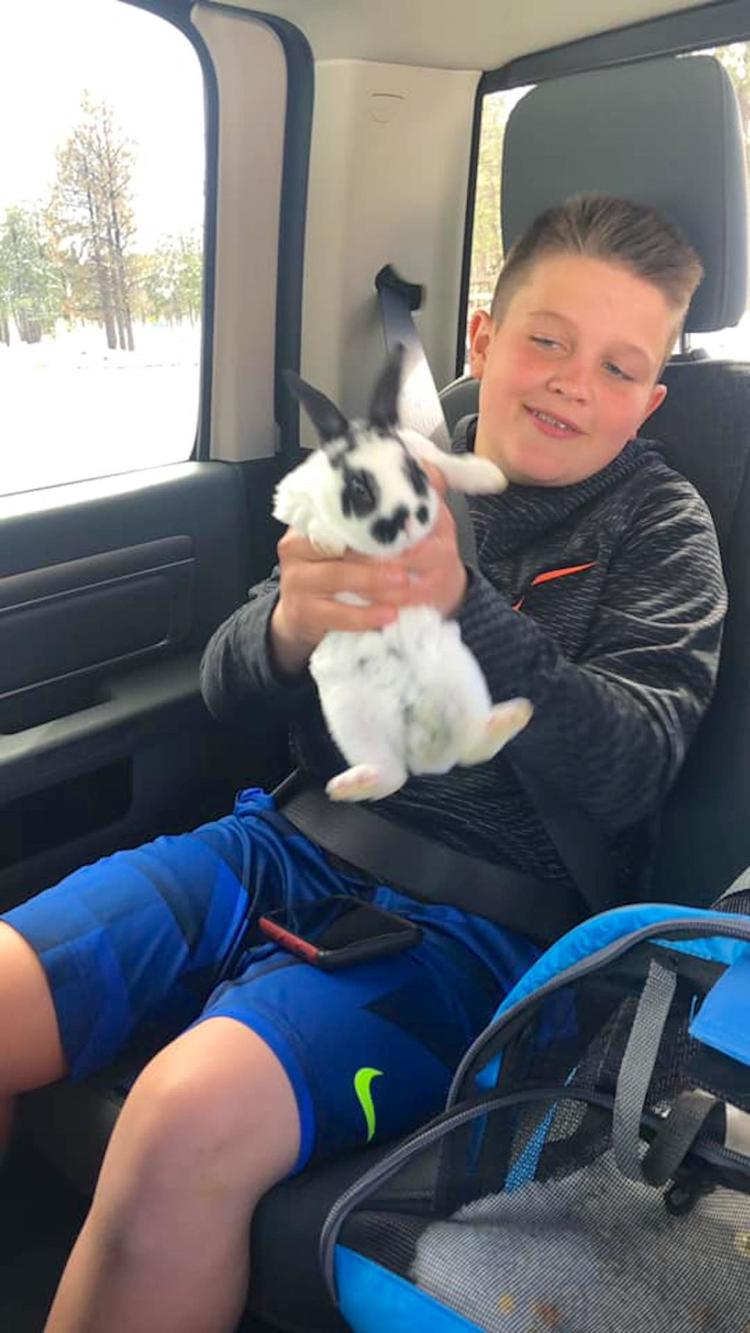 She took the advice of a school psychologist, to keep her kids from getting scared by keeping them busy.
She stocked up her pantry with "quarantine supplies" to settle in for the long haul.
Then reality hit.
"This day, Quarantine #2417 ... or is it just day number #13 ... the apocalypse rabbits have cost me an additional $200 bucks because we are full on west side story/lord of the flies ... rabbit hair everywhere, first female rabbit wants to kill everyone ... little chicks plucked to the bloody skin ... we are now trying to contain the little bloody carnivores ... Robby has decided he wants to be a builder/contractor/engineer ... (he's doing amazing btw) ... Jonny wants to try his hand in the circus as a machete/hatchet juggler ... they are both currently grounded ... yeah ... we are all good," she wrote on her Facebook page.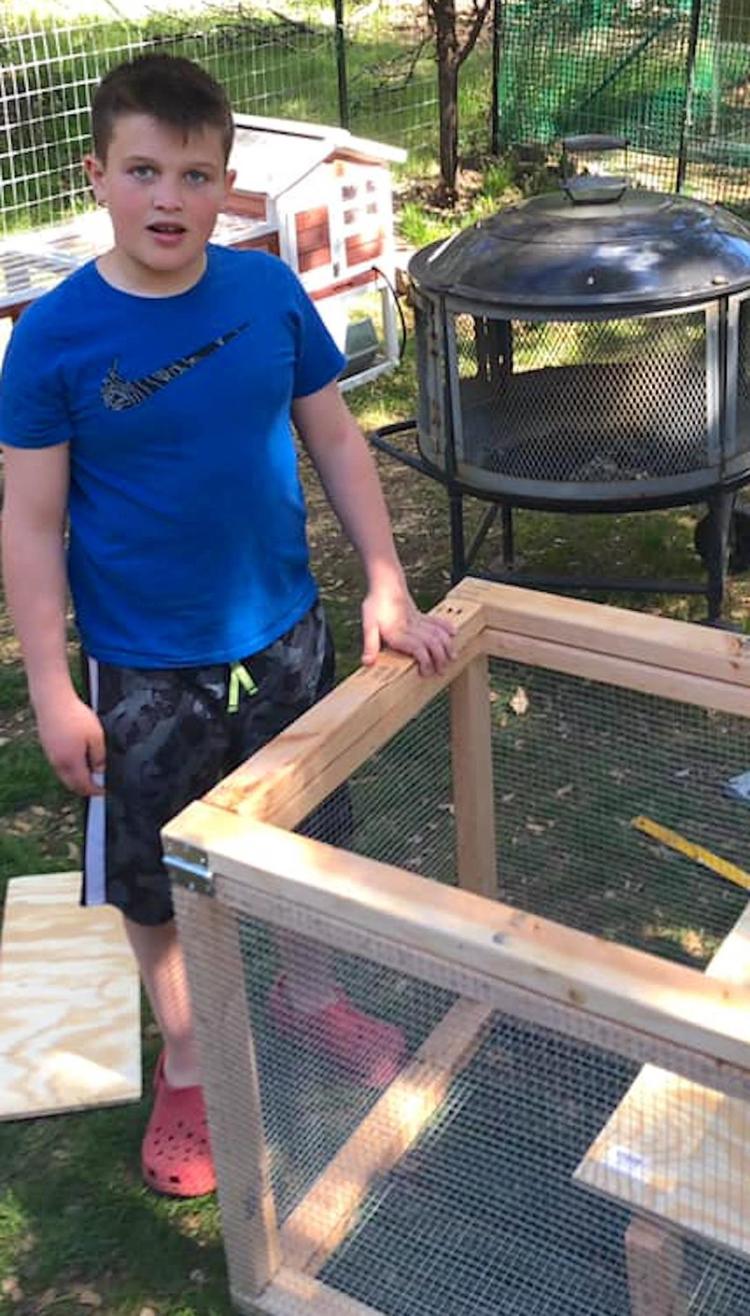 Her Facebook friends have supported her through an evening of hatchet throwing, "and every other word out of my mouth was, 'Jonathan, you are gonna kill my trees by hacking at them!'"
And a day of learning, "old-timers died fabric with things like turmeric and beets" instead of using "permanent markers to milk the ink out of them, all over my kitchen, to use as lace dye!!"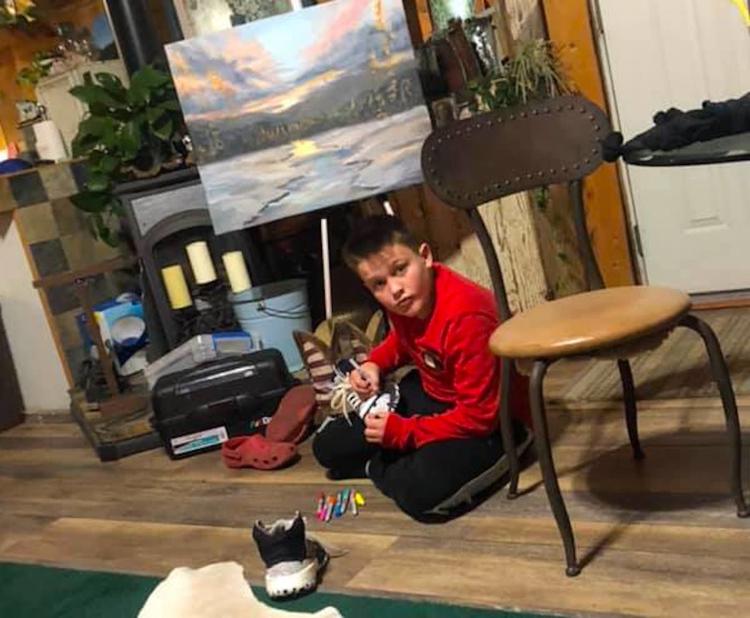 It's a variation on a scene repeated all over town, with kids home full time.
The Arizona Department of Education has ordered all districts "to continue with their education," said Linda Gibson, the incoming superintendent for the Payson Unified School District. "Each school site is a little unique and students/parents should make direct contact with his/her teachers if there are questions," said Gibson.
"We expect to continue providing meaningful educational opportunities for the remainder of the school year, which is what we have been doing since the day we returned from spring break," she said.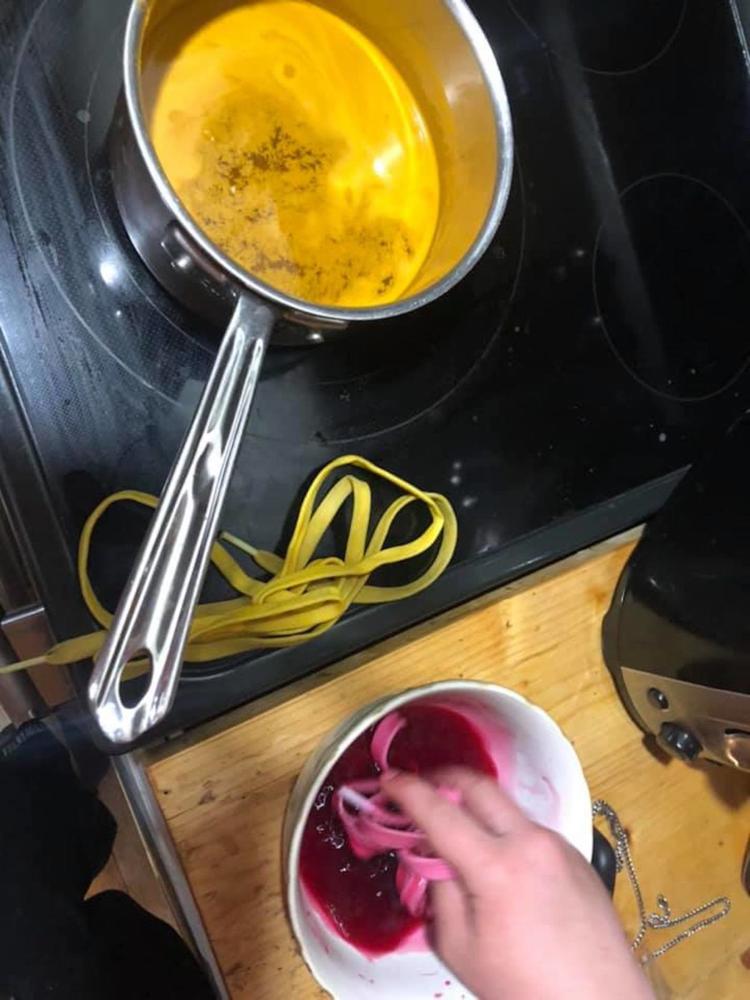 One thing is for sure — the crisis has brought Ellen and her boys closer.
"Robby was a little sad to think he may not get to hang with as many of his friends for the next few weeks, but after a satisfying day of beautiful weather, hard work, cool projects and time working together as a family, he said, 'Ya know mom, when this is all over, we might remember this as some of the best days of our lives.'"
This touched Ellen.
"Wow kid. I wish the whole world could have experienced our day yesterday. Praying for so many who are hurting right now ... so grateful for the little, beautiful things ... even though I've always been fortunate to be a work-from-home mom, very rarely do I get to feel like a full-time mom. My heart is full with these two young lads ..."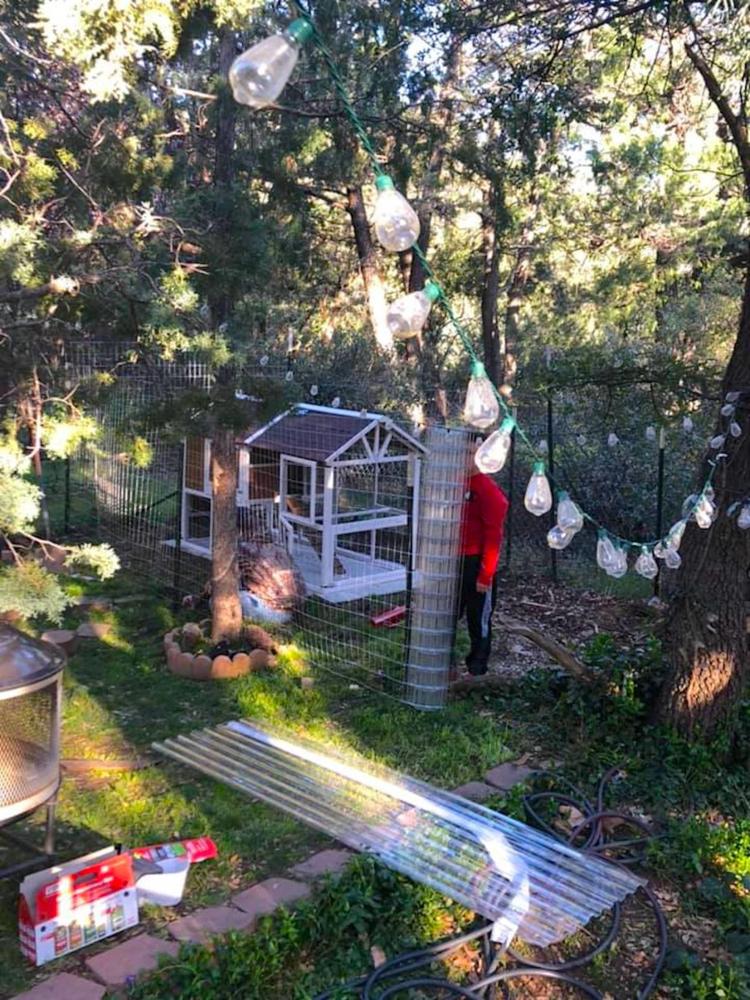 Contact mnelson@payson.com