Brenda Case greeted drivers as they pulled into the Payson High School parking lot for Saturday's Fall Business Expo Flea Market.
The Rim Country Regional Chamber of Commerce's executive director wasn't sure how the first of what she hopes to make an annual event would go. But the weather cooperated with near-perfect temperatures as 32 businesses set up tables under the solar panels in the parking lot. And people came.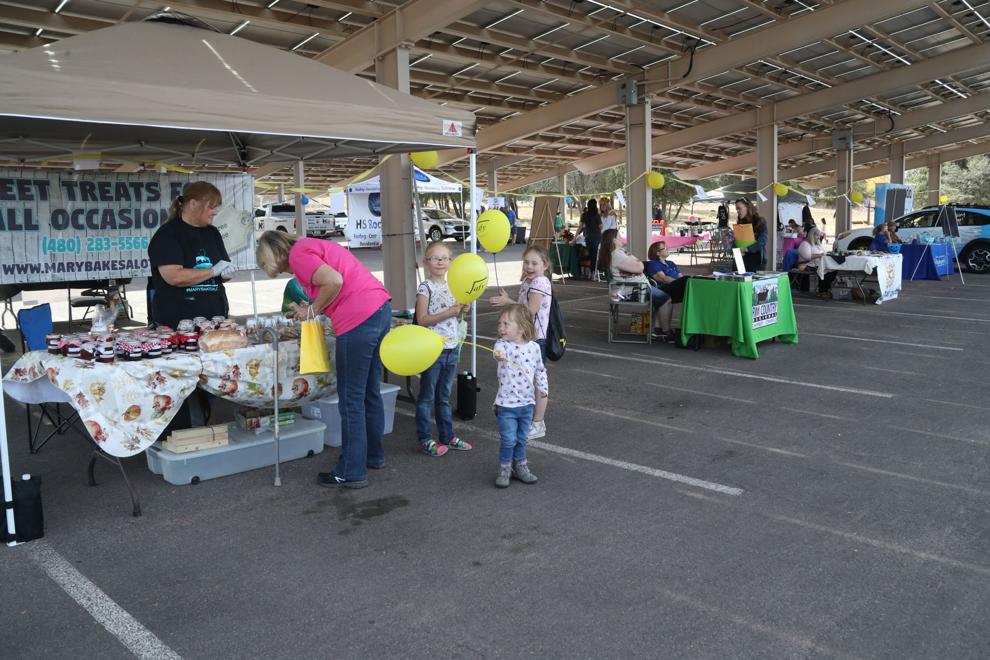 "We've been really busy," Case said with about an hour left in the event. "We've been blessed with a beautiful day right before the storm, so I'm excited about that. We've had lots of people; it's been really steady all day. We've had lots of community support for local businesses, so I'm happy with it."
COVID-19 canceled the 28th Annual Spring Business Showcase. Saturday's event gave Rim Country businesses an opportunity to get out in front of the public. For $25, business owners could secure a spot to set up their table at the affair that included a trick-or-treat table for kids.
Eight members of PHS student government set up a table to sell shirts, facemasks and various other items for a good cause.
"We're doing a cancer awareness week at school (Oct. 26-30) and we're doing various fundraisers trying to raise money to donate to people battling cancer and raising awareness for the disease and what we're doing next week," said PHS Student Body Vice President Hayze Chilson.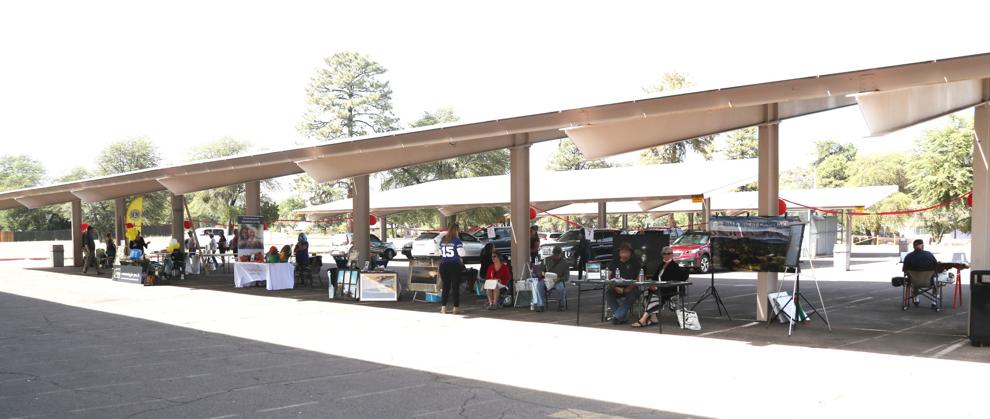 "Today, we're selling T-shirts where $5 of the proceeds are going to go to the cause or the charity. We partnered with the athletic department and we're going to have jars in the office with coaches' names on them and the coach that gets the most money in their jar is going to (have their name) taped to the wall at lunch. So, we're just raising awareness about that."
He said the event went well.
"It's really nice to get all this support from the community and have them support us as we try to help," Chilson said. "We've gotten a lot of people today, so that's really nice."
The number of attendees encouraged Case, but she'll wait to get the surveys from participating business owners for their feelings to know if it was a success.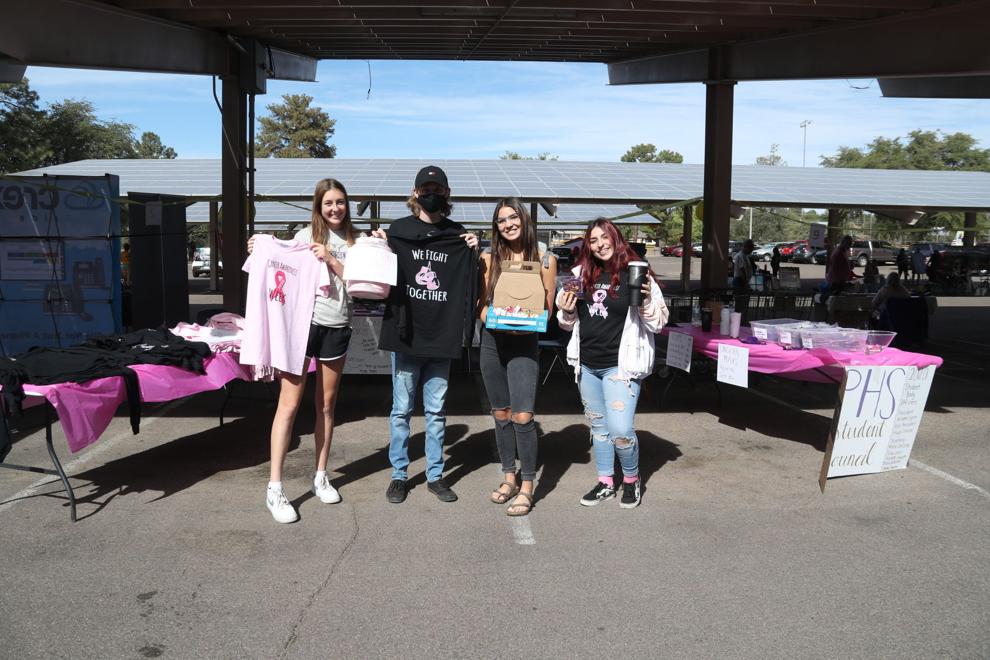 Proceeds will go to a scholarship for a PHS DECA student. Anyone who wants to make a tax deductible donation to that fund can email Case at brenda@rimcountrychamber.com.
"All the proceeds are going to a DECA student because we want to support future entrepreneurs," Case said. "We are accepting donations from any business that wants to donate to the DECA scholarship.
"It's the end of the calendar year so businesses are looking for those types of investments and we want to feed it back into kids that are going to grow into business owners."