Elite athletes need to be in shape to perform to their potential.
Raci Miranda is an elite athlete. She's proven that since storming onto the Payson High School varsity softball scene as a power hitting shortstop her freshman season.
She's continued to crush the ball at the plate and has established herself as one of the most dominant pitchers in the state.
And it's not all physical.
"I think what helps me is mentally understanding the game," she said. "This is one aspect of the game that I have been working on."
And with just one more high school season remaining, Miranda is planning for her future.
She recently signed a National Letter of Intent to continue her softball career at California State University, Fullerton. Few PHS students get the chance to play at the Division I collegiate level.
And Miranda had many options with offers from schools in Arizona, California, Idaho, Utah, New Mexico, and some East Coast schools. But she wanted to be close to her home and family.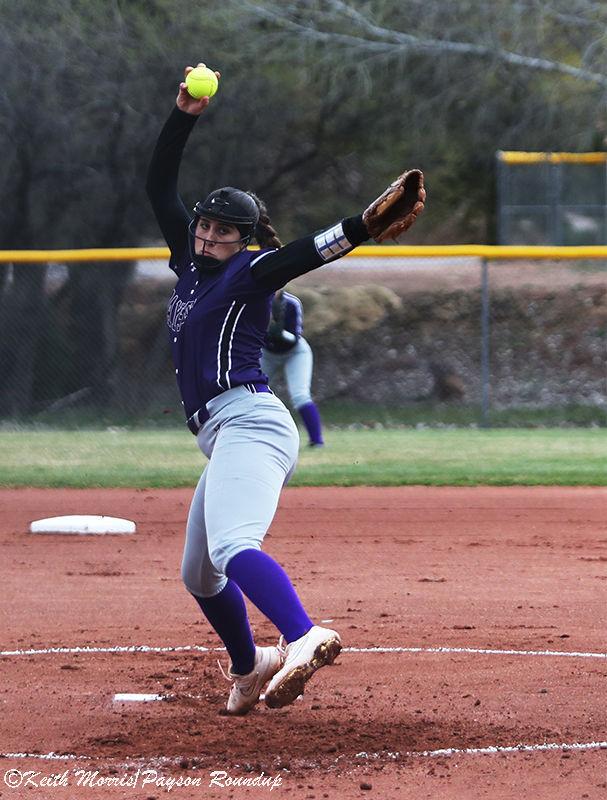 CSF proved an easy choice.
"Many people during my recruiting process told me that the decision would eventually become easy because they said once you stepped on the right campus you would instantly know and that is how I felt when I attended Fullerton for the first time," she said.
The CSF coaching staff's love of the game is infectious.
"Coach Ford, Coach Jorge, and Coach Grimes have such an intense passion for the game, which makes me want to compete for them at the highest level," she said.
Heading for Peru
She'll play for Team Mexico in the World Baseball Softball Confederation U-18 Women's Softball World Cup in Lima, Peru. COVID-19 concerns postponed the event until Aug. 28-Sept. 5, 2021.
"I feel very blessed to represent Team Mexico in this competition," Miranda said. "Getting the chance to play against some of the best in the world will be a once-in-a-lifetime experience."
In quest of a name
Her parents named her Raci after the character Race Bannon in the animated television show "Jonny Quest" her parents enjoyed as kids.
"My dad really liked the name and so, with some alterations, my name became Raci," she said. "Many people call me Race or Racecar."
Club ball
Although Miranda played softball before high school, she said she didn't get serious about playing it competitively until her freshman year of high school.
She's in her third year playing softball for the Rogue Fastpitch Club based in Peoria and coaches Randy Kaye and Victor Hambrick.
"Victor Hambrick has taught me everything I know about pitching," she said.
For most of the year, roughly May-January, she drives to the Valley four times a week — two four-hour practices from 6-10 p.m. every Tuesday and Thursday and tournaments and scrimmages on Saturdays and Sundays.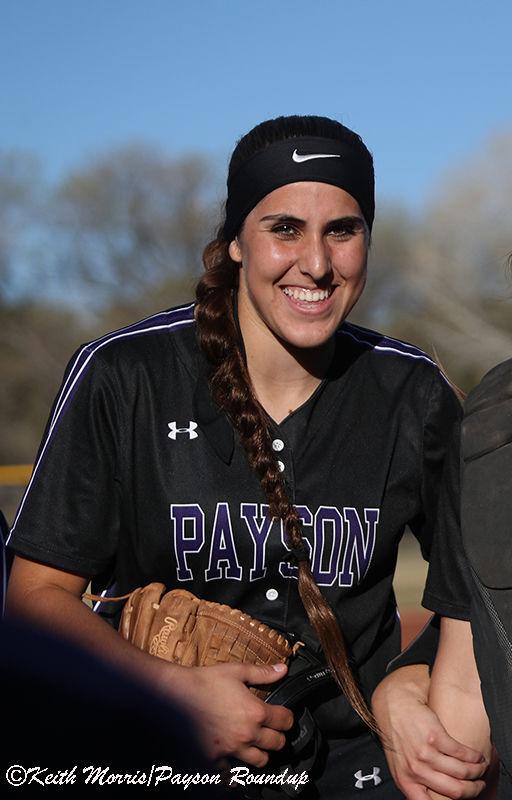 She also drives to Prescott each Wednesday for individual pitching and hitting practices with Hambrick.
High school sports were shut down by COVID-19 last season soon after they started. But she didn't miss much time on the diamond.
"When high school athletics got shut down, our club team did not miss a beat and we were playing within the same month," she said. "So, I was lucky to continue playing."
One more varsity campaign
She concentrates on the high school season for three or four months from about February-May.
She's been a powerful hitter since joining the Payson High varsity team as a freshman. She took over as the pitching ace as a sophomore and has dominated. She was voted 3A First Team All-State as a pitcher and 3A East Player of the Year after her sophomore season. She was a Second Team All-3A East honoree as a freshman.
Because of the early cancellation of the season last year, no all-state or all-region honors were announced.
Miranda hopes her final high school season with the Longhorns lasts a lot longer than her junior year when the season ended for all spring sports in the state because of the COVID-19 pandemic.
"Last year was very unfortunate because we predicted ourselves to make a deep run into state," she said. "It was definitely difficult for it to be cut the way it did, and we lost the opportunity to finish it strong with our seniors."
She has high expectations for her final season with the Longhorns this coming spring.
"I really believe we have the opportunity to find ourselves competing for a state title this year if COVID allows it," she said.
Miranda thanked her parents for their sacrifice, love and support that have allowed her to pursue her dream.