Mandatory masks and races without spectators that go on and on.
The COVID-19 pandemic has led to big changes, including the cancellation of high school spring sports.
But Payson High's cross country runners are OK with a different kind of season that begins with a meet at Fountain Hills on Wednesday.
They're just thankful for the chance to have a season of any kind.
It's the first of a six-race schedule for the Longhorns that won't include the canceled Payson Invitational. That big early season event is always a highlight for the Longhorns. Scheduled for Sept. 9 at Payson Golf Club, it was a casualty of circumstances after the Arizona Interscholastic Association delayed the start of practices and pushed the first meets back until at least Sept. 12.
"We had to cancel," said Payson head coach Jonathan Ball. "We are looking to hold a smaller meet with maybe three or four teams at the end of October. We are still looking for a venue and teams. Putting together a schedule in the age of COVID has been interesting, to say the least."
Ball said teams have to be ready to adapt this season. Many races are held at golf courses, but some aren't allowing meets this year.
"The huge Twilight meet we attend has changed locations a few times and they are going to spread the meet out over the course of two full days," Ball said.
Glad to be back in action
But the important thing is that the Longhorns and other teams will have a season.
"There is a really good chance that we are going to get to compete this season, which is totally awesome," Ball said.
"All of our PHS cross country athletes returning this season had a season cut short in the spring when track was abruptly canceled.
"The very end of the summer we got to get back together and do some running as a small team and it just felt really nice to be back together. I feel that as a whole we are very excited for the opportunity to have a season and we are ready to take advantage of it."
A different landscape
COVID-19 has hit the Navajo Nation particularly hard, resulting in many schools opting out of fall sports this year. That changes the landscape for cross country as traditional cross country powers like Page won't compete. Page is the six-time defending D3 boys state champion and owns 11 girls state titles.
"Cross country in Arizona is going to look very different," Ball said.
No spectators at some meets
"And at least for a few of our meets, no spectators will be allowed," Ball said. "Our first two meets at Fountain Hills and Chino Valley (Sept. 23) will not allow spectators."
Staggered starts
The races with larger fields like the State Championships and some others will move to staggered start times this season. That includes the Desert Twilight that Payson will compete in. It now will be held over two days (Oct. 1-2) with the runners from a different team starting together at regular intervals. That will eliminate the possibility for dramatic finishes, but it's necessary.
"It is suggested that meet management use chip timing this year and stagger starts with a different team starting every 20-30 seconds," Ball said. "This means in a bigger race with 200 or more runners there could be runners finishing when a team is just starting the race. Racers won't know where they are place-wise until the results come in."
Ball said there are two plans for the AIA State Championships, which may shift from Cave Creek Golf Course where it's been held for the last 15 seasons.
"Plan A is to move it to Crossroads Park in Gilbert and run the meet over two days," Ball said. "Plan B is the same format at Cave Creek GC."
Mask requirements
"Other things that will be new to cross country are masks being required at all times with the exception of warming up and competing. Coaches and workers have to wear masks at all times when in contact with athletes.
On the move
The AIA shifted Payson from the Division 3 North Section that features elite programs to the D3 East.
"That's a great move for us," Ball said. "But due to COVID, they have changed team qualifiers to the top 33% of teams at the sectional championship, and the top seven individuals from non-qualifying teams."
Small roster
"We have a small team. Recruiting athletes to go on regular 45-60-minute runs is hard enough, but trying to recruit students through email is even harder."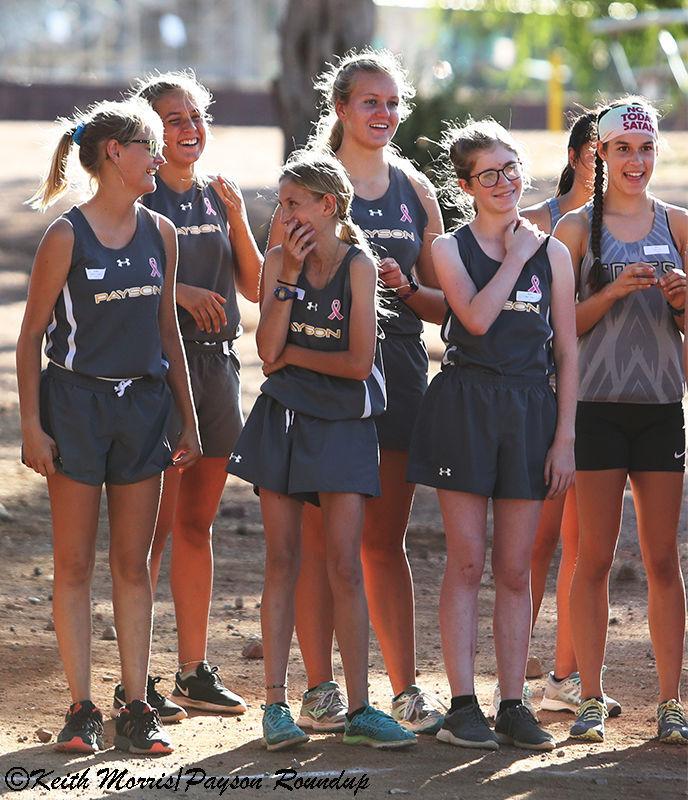 Girls team full of experience
"We are going to be good," Ball said. "We have a full team and are looking forward to the opportunity to run together a bit."
Two-time state qualifier Aubrieta Mercer returns for her senior season. "Aubrie is very motivated and with moving to the East Section of D3 as well as some of the teams that aren't participating this season, she can have an incredible season."
Winnie Paine and McKenzie Ball also return and "are ready to run, as well. They are way more confident than they were last year, and that has showed in a few of our workouts. With Aubrie, they form a three-headed monster that will be one of the better 1-2-3 punches in most meets we go to."
Lydia Schouten is back for her senior season and is determined.
"Her progress this season will be key to our team aspirations," Ball said. "Lydia is a fantastic leader and is ready for a great season."
Abby Long rounds out the top five. "Abby, too, has made improvements," Ball said. "She will be critical to our team success as we need all five girls to form the team."
Just two boys
There are just two boys on the team. Matt Kester returns with an eye on improving on his sophomore campaign and Chris Menghini is back after taking last season off.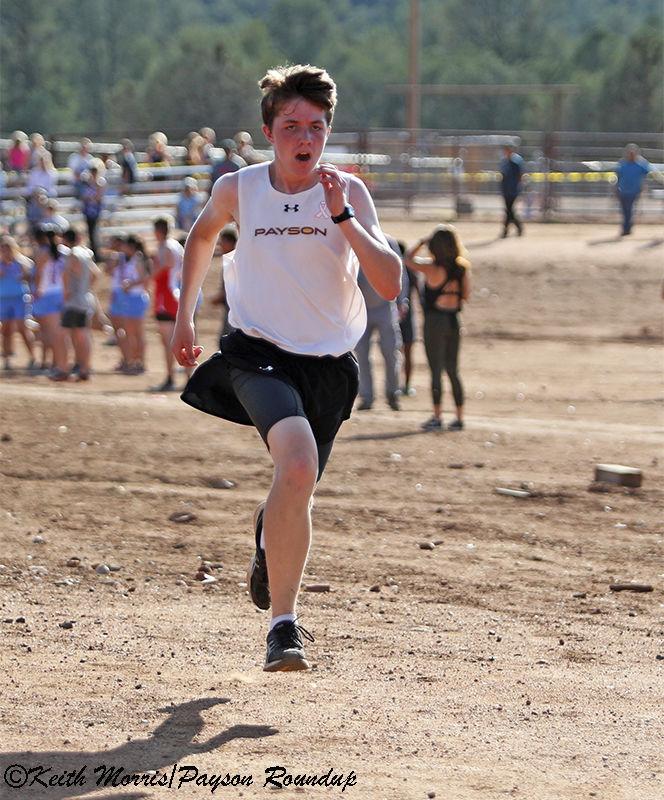 "I'm really excited about Matt," Ball said. "He has worked hard in the offseason with his diet and he is feeling better than ever. He is running well right now and I can't wait to see the improvements that he makes from last season."