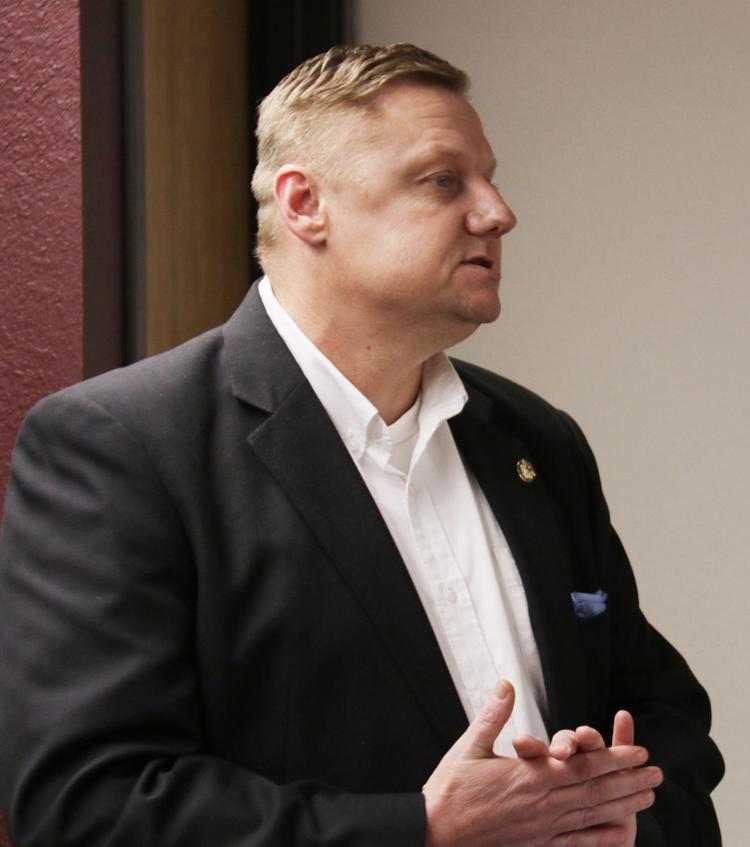 Homeless advocate Doug Stewart thought he had finally figured out how to shelter the homeless this winter so they didn't have to spend it shivering in the woods.
He enlisted the mayor's support.
He found a location.
He even had the resources to offer shelter and food for at least a portion of Rim Country's growing homeless population.
Then things got complicated.
Stewart came to the Jan. 10 Payson Town Council meeting to give an update on his efforts to put together services and shelter for the homeless, including the U.S. Department of Housing and Urban Development (HUD) resources. Each year, HUD does a homeless count at the end of January. With the information gathered, it distributes resources.
The sticking point came when Stewart tried to find a place to put a shelter, which would draw people in from the woods for the head count.
A local church had offered a spot, but then the neighbors objected.
"We had a plot of land, but that fell through," Stewart told the council, "but we have another spot in mind."
The setback didn't phase Stewart.
"It takes two or three cracks at it before it all comes together," he said. "Really, this is just a six-week program to see what we have."
He has another property in mind, but said most residents would prefer to have a homeless shelter in a remote area.
"Everybody is afraid of change. They say we want to help, but not in my backyard," said Stewart. "They always want you to do it in a place that is inaccessible."
He then reminded the council that many of the homeless don't have vehicles, but do need services.
"They still have to eat and use facilities," he said.
Program challenges
Stewart was working with the homeless, but then broke his foot, which slowed him down.
"We've gone on three years with Doug," said Police Chief Don Engler. "Until his injury, he contributed countless hours all on volunteer time — especially with individuals. He has driven people hundreds of miles to get them back to family."
The injury kept Stewart from going out into the woods to find homeless camps, but his injury has not dampened his commitment.
Stewart joined with Payson Mayor Tom Morrissey to seek solutions to Rim Country's homeless issue. He explained to the council that until Gila County collects data on its homeless population, it cannot qualify for the HUD Continuum of Care program.
"We're the only county in Arizona that doesn't have contingency housing," said Stewart.
Other counties in the state have housing available for those who find themselves homeless, but the problem continues to grow.
A recent Arizona Republic article said homeless housing programs do not have enough resources. Wait times for emergency housing have extended into the two-year range. At the same time, a HUD study found a 10 percent increase in Arizonans suffering from homelessness this past year.
Stewart's most recent plan would use military tents owned by the town as temporary housing during the winter months.
Local churches and clubs would provide meals.
Stewart said this temporary program would allow for an official count of the homeless in the area — a first step toward qualifying for aid grants and expedited access to food stamps.
"We have no data on the homeless," said Stewart. "No one collects it. Gila County doesn't collect it."
In comparison, Stewart sings the praises of Yavapai County.
"They have housing for the homeless who have just come out of jail," he said. "Yavapai has their stuff together."
Yavapai has HUD housing and seeks to aid those homeless struggling with mental illness.
But in Gila County, the homeless have few alternatives.
"I see them in local coffee shops and grocery lines all the time," he said. "If we don't start somewhere, I feel Payson and other rural communities will have a serious problem that will cost the town a lot of money."
Council concerns
The council had some pointed questions about the program.
"I'm wondering if we can do something to help their rate of criminal activity," said Councilor Jim Ferris. "Why would they want to be in Payson when the weather is more cold?"
Stewart explained his program would offer a controlled environment that would keep trash out of the forest and intoxicated individuals from roaming the streets.
He's also noted many of the homeless get stuck in Payson because of the court system.
"You're from another area, now you have a case ... and you're trapped here with no services," he said.
He took one homeless man to Flagstaff for emergency housing and resources, but soon found himself driving the man back and forth to Payson for court appearances.
Councilor Barbara Underwood had concerns about liability issues for the property owners.
"We are going to ask them to sign a waiver of liability," said Stewart.
Morrissey praised Stewart for his efforts.
"This is a problem. We have different views on the homeless and the homeless situation. At the root of this is they are human beings. I always say, what would Christ do?" he said. "I thank you and the team, in some areas this is not a popular thing, (but) you're probably saving lives."
Contact the reporter at
mnelson@payson.com