Jim West had given up believing in family.
What hope did he have?
He grew up in an orphanage.
He had no birth certificate.
The mother of his children had left him.
He hadn't seen his daughters in decades.
And his service in Vietnam left deep, slow-healing wounds.
But then, somehow, he met Kathleen Kelly — who believed in soulmates, the power of love and family. So she married him — and so began the transformation.
"When Jim said, 'I'm a nobody, I'm an orphan,' I knew he was too special not to have family," said Kelly.
Her trust bore fruit in May when West wrapped his arms around his oldest daughter after 42 years. She'd been told he was dead — and found him by a fluke, catalyzed by Kelly.
"It's a dream come true," said Kelly.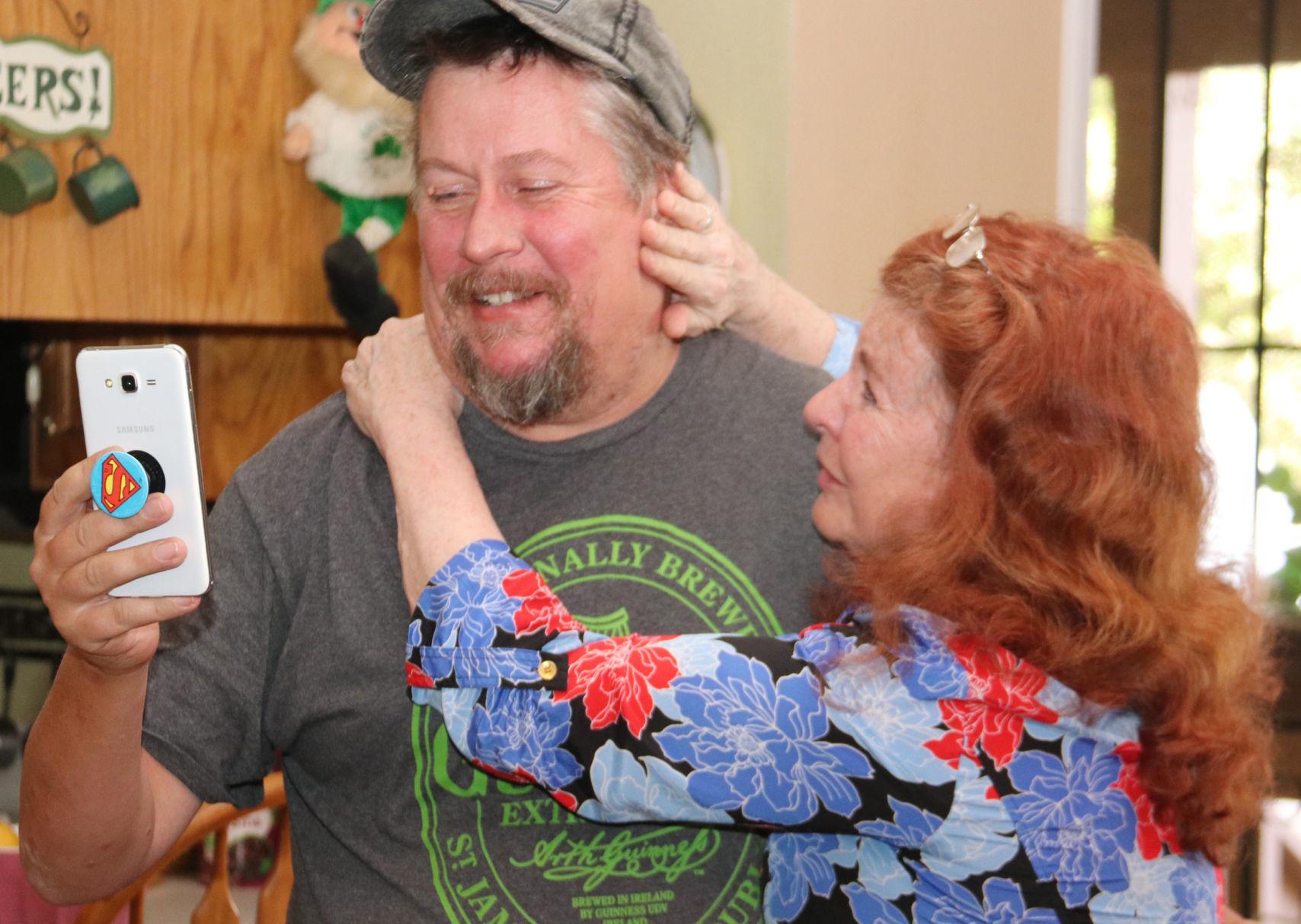 West's journey to his family started when he met Kelly in Payson. The two married in 2008. Their love of music brought them together. Kelly had played stringed instruments and performed all her life. West had played professionally.
Yet their relationship almost fizzled when Kelly declined West's first date invitation. She had other plans: Singing Christmas Eve carols at the Payson Care Center.
West surprised her by jumping at the chance to sing with her.
"I told Kathleen, 'Sure I'll go along. We used to sing at the old folks home when I lived at the orphanage,'" he said.
That piqued Kelly's interest.
She asked how he ended up in an orphanage. That simple question took years to unravel as West blamed himself for losing family over and over.
West was born on the Maumee Cherokee reservation in Ohio.
"On the reservation you don't get a birth certificate, you get a cradle roll," he said.
The tough times started when West contracted polio that settled in his legs. It almost kept him from ever walking. His 26-year-old Cherokee mother refused to give up hope. She spent many hours helping him walk, holding his hand. Then one day, she collapsed from a brain aneurysm. She died in front of him.
"My mother passed away when I was 7," he said. "My dad went nuts. Just took to drink and never stopped."
His mother's death ended any hope of an easy childhood.
Tough as nails, West's father refused to let anyone in the family raise West and his two siblings, a brother and sister.
"My grandmother stepped in. She's the one who arranged for us to go to the orphanage," said West. "My dad always said he would try to clean up and then come to get us. He always refused to let me and my brother get adopted."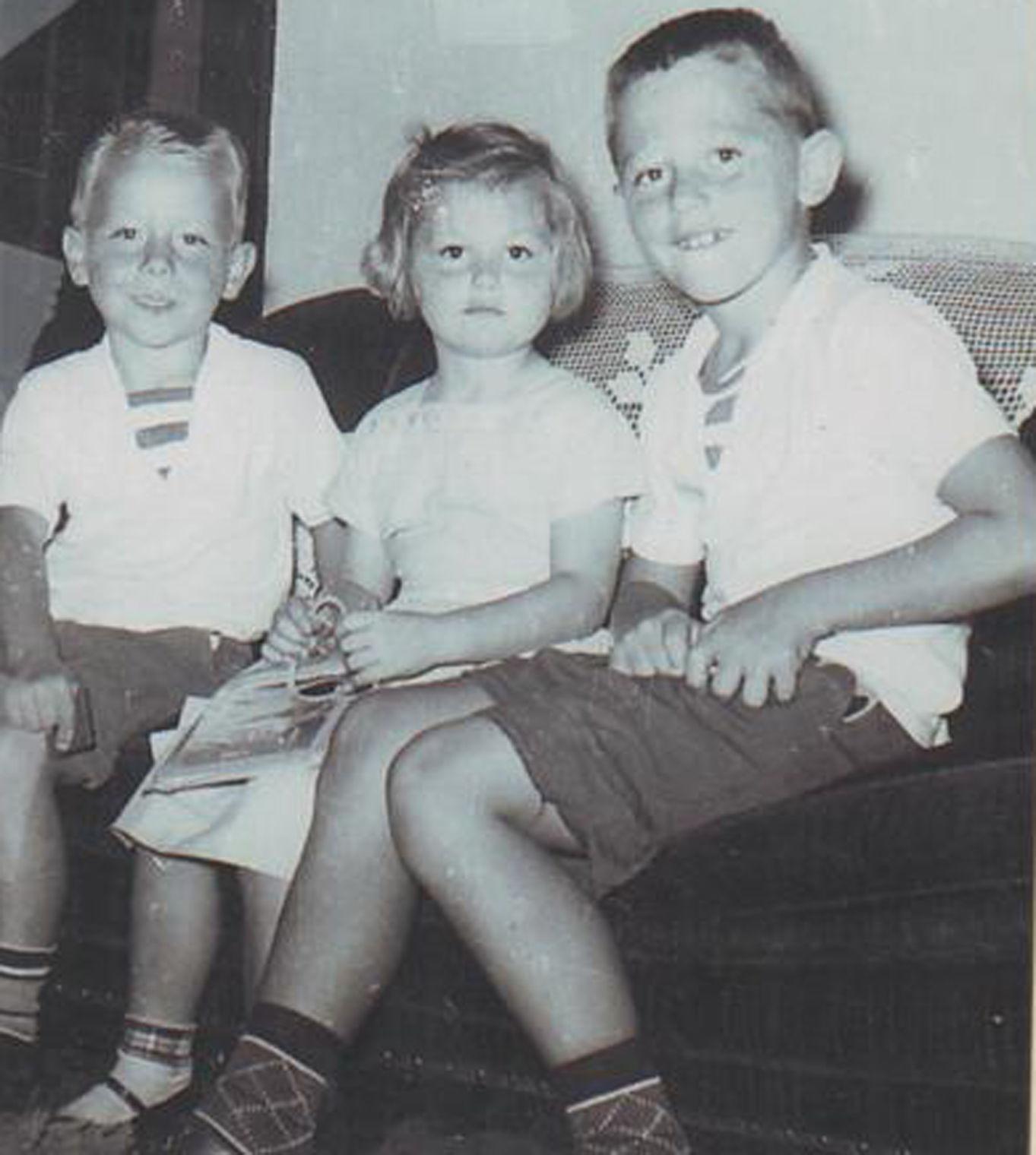 West's days at the orphanage were bittersweet.
He learned to walk, then to farm, do carpentry, plumbing and electrical work. "I learned how to grow crops, take care of animals. We raised steers, pigs and chickens. I took care of horses and replaced windows, any labor needed was done by us kids," said West. There was an old people's home at the orphanage and the children took care of the residents. That is where Jim met a master magician who taught him the secrets of the trade.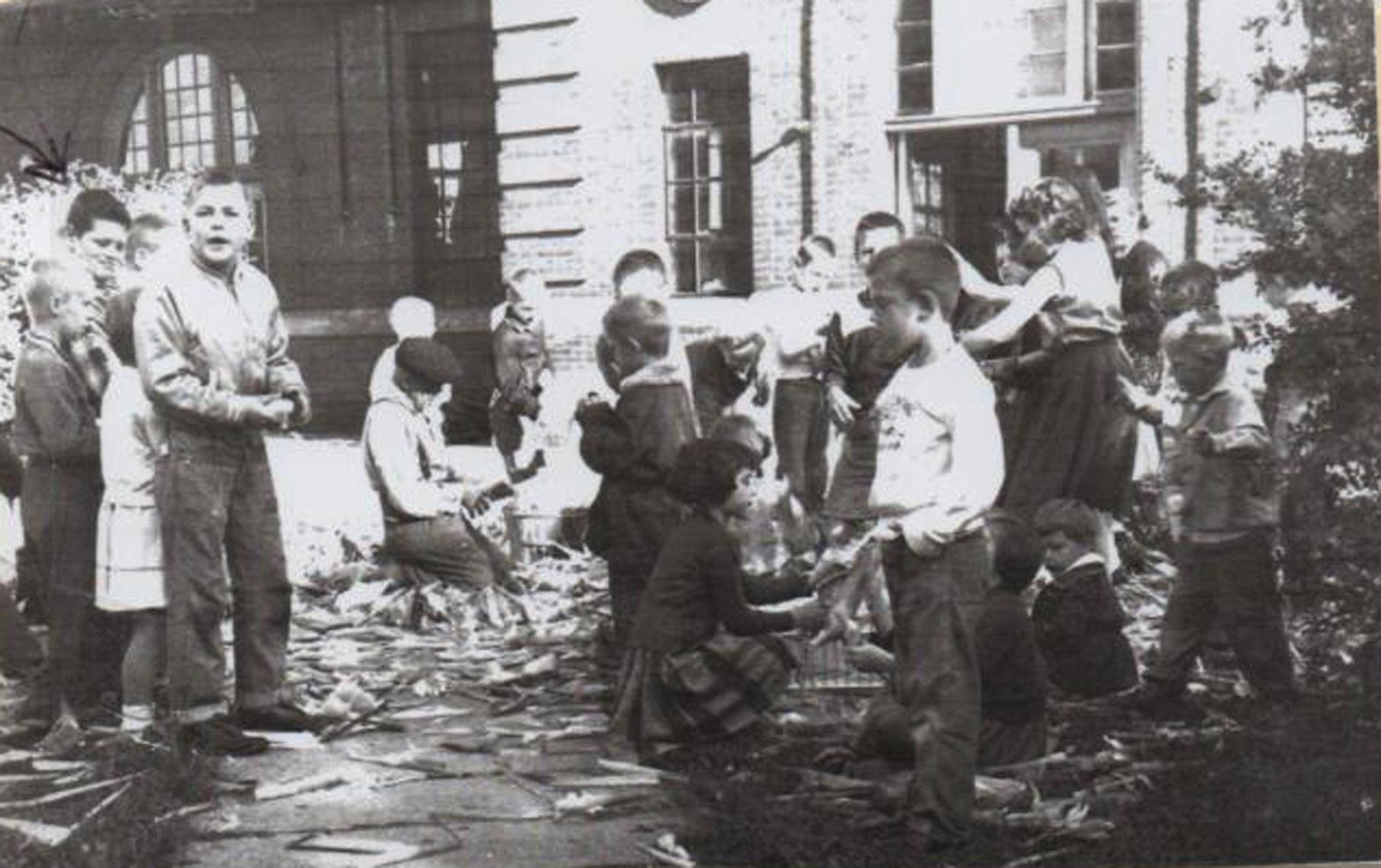 His sister ultimately found a home, but not the brothers.
Things went well until one day, the orphanage closed.
"I was sent to a reform school," said West.
West won't talk about those tough years except to say he learned to fight better than anyone.
At 18, the school dumped him out on the streets. He wandered from place to place, sleeping under bridges and getting help from homeless people. He did odd jobs to keep his belly full. It wasn't easy.
"Since I didn't know anything about the world outside of an institution, I would go in for a job and I would tell them the truth. I'd say, 'I spent about nine years doing that,' and they'd say, 'Wait a minute you're only 18 years old.' So they would think I was lying. The only work I could find was spot labor. Every now and then, a construction company would need somebody and I'd tell them, 'Look hire me. If you don't like me after a week, don't pay me and shove me out the door.'"
As he worked next to people with supportive families, West felt acutely alone.
"The best way to describe it is, if you picture yourself walking on a balance beam that's wide — it's not real skinny — and everybody ... they walk and turn around and walk backward and have fun. But when I step on the balance beam I notice that it is hundreds of feet down and demons and everything I could think of was below me. There is nothing there. No safety net," he said, "I didn't know how family worked."
West turned to his music for comfort. The orphanage had taught him to play guitar and piano.
"When I was old enough, I'd go to bars with my guitar. A couple of men would say, 'Who knows this song?' and pretty soon I was playing."
He joined a couple of bands. "It was more of a steady source of money," he said.
During one of his concerts, he met the mother of his children.
"She hung around one of those after-party things," he said.
Carrie (not her real name) offered to watch his guitar when he went out to help his brother with something. He didn't see her again until 1969 when he was nearly ready to ship out to Vietnam, having finagled a way to enlist in the Air Force despite the lack of a birth certificate.
One day, Carrie showed up on his base in Texas.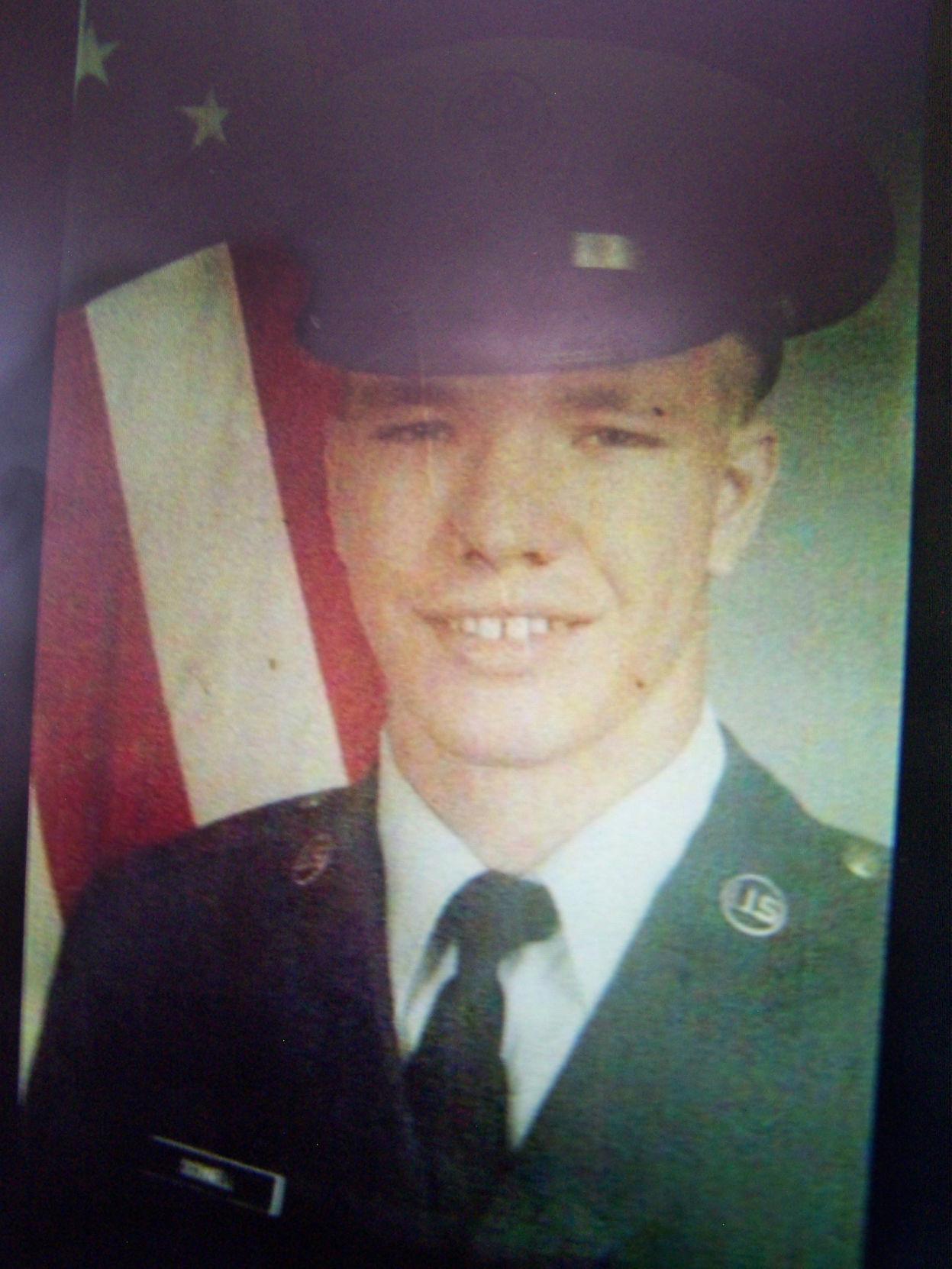 "She said she was my wife," said West, "I freaked out. I said, 'I don't have a wife. You sure you got the right person?' And then I had to go into the office and she's sitting there and I said, 'Oh well.'"
West then learned he'd get more pay and could live off base if they married. So they did. "The first week we didn't say one word to each other," said West.
They soon thawed and Carrie became pregnant with their first-born — Robin — by the time he shipped out. He came home in time to meet his new baby before heading back to Vietnam again.
West ultimately got out of the service and returned to Ohio where they got a house and he got a job. He thought he was living the American dream, finally with a family of his own.
His fascination and skill as a master magician took off. He became "Levram (marvel spelled backward) the Illusionist." He performed all across America and had a magic shop where he created amazing illusions that were sold all over the world.
But then their second child died of sudden infant death syndrome at 3 months.
It dealt a fatal blow to the relationship, although they subsequently had another daughter.
Things steadily deteriorated and the marriage splintered.
After a divorce his wife took off with his children.
"Her mother told me that she just disappeared," said West.
He figured they were all better off without him. Some flaw lurked in him, woven into his loss and damage. He was doomed to be alone, still an orphan in the world.
So he sold his magic shop and returned to music.
He ended up in Phoenix where he happened to walk into a magic store. There, for the first time in years, he saw a poster of himself as "Levram the Illusionist." They even had many of his famous illusions on display for sale. The people at the magic shop recognized him and were thrilled. But the shock of recognition threw him suddenly back in time into a debilitating breakdown.
A friend took him in. He settled down ultimately making his way to Payson where he met Kelly.
Her love saved him. He'll tell you that up front. She healed the anger and the fear, stilled the mocking, cynical whispers in his heart. She saw through all his defenses, to the lost child, who still believed in magic and love.
Meanwhile, his lost daughters were told their father had died.
But a speeding ticket, a marriage license, and Facebook eventually led Robin back to her dad. Robin and her sister needed information to fill out forms for their children. So they set out in an online effort to find their father's death certificate. Instead, a speeding ticket popped up. Then a marriage license. Next Robin sent Kelly a Facebook message. She got the home phone number and called.
"We're eating dinner and we get the phone call and it said, 'This is Robin ... I think you may be married to my father. If this is true, I just want him to know his grandchildren," said Kelly.
Many phone calls later, a chance business trip brought West and Robin together for the first time in 42 years.
He learned he has cousins, aunts, grandchildren and great-grandchildren.
He learned his daughters loved him and his grandchildren care about him.
Now, Kelly and West are saving up money to fly to Ohio to see the whole family.
Turns out, even orphans can go home, if they pass through the doors of love.
Orphans no longer.
Family.
mnelson@payson.com