That's what Chanci Landress and the four other seniors on this year's Payson High softball team have.
In her fourth season as a key cog in the varsity machine, the slugging catcher has taken on more of a leadership role in her final prep campaign before she moves on to play at Phoenix Community College.
She's played a huge role in Payson's success over her first three seasons. The Longhorns have made the 3A state tournament all three years.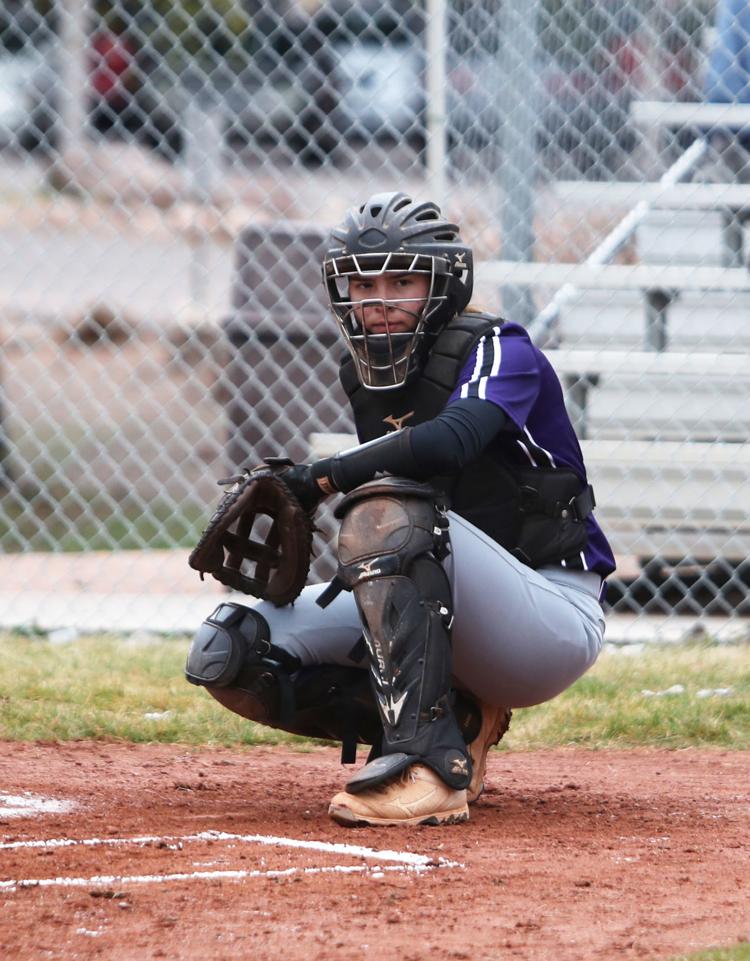 But they haven't been able to enjoy the kind of postseason success they've hoped for. Payson is 0-3 in the state tournament in her three years with the team.
As the No. 9 seed, Payson needed to win a play-in game in 2017 before bowing out in the first round of the 16-team tournament.
The Longhorns earned the No 6 seed in 2018 but lost to No. 11 Sahuarita in the opening round.
Last year, Payson earned the No. 3 seed but performed disastrously in the field in a 3-2 loss to No. 14 Tucson Pusch Ridge Christian in a first round game.
Landress wasn't at full strength in last year's tournament loss. She missed the final two weeks of the regular before returning for the Pusch Ridge game.
The Longhorns had become accustomed to deep tournament runs prior to the past three years, losing in the state title game three straight years from 2014-16.
Payson is still searching for its first state softball championship.
And Landress wants to be part of the team that finally realizes that goal. She feels the Longhorns will surprise people if they challenge for the 3A East region championship and make a deep tournament run. They're off to a strong start at 3-0 in power points games and 6-2 overall.
"I think a lot of people have underestimated us because of how many freshmen and underclassmen we've had come in," she said. "But I think we've got a good chance."
She said playing as a team when the season's on the line is key.
"My goal for this season is to build more as a team," she said. "In the past, we've had good teams but we haven't played as a team and this year I think it's just stronger than it's been before; just building as a team more. I think it's a little different this year. We got it all figured out more."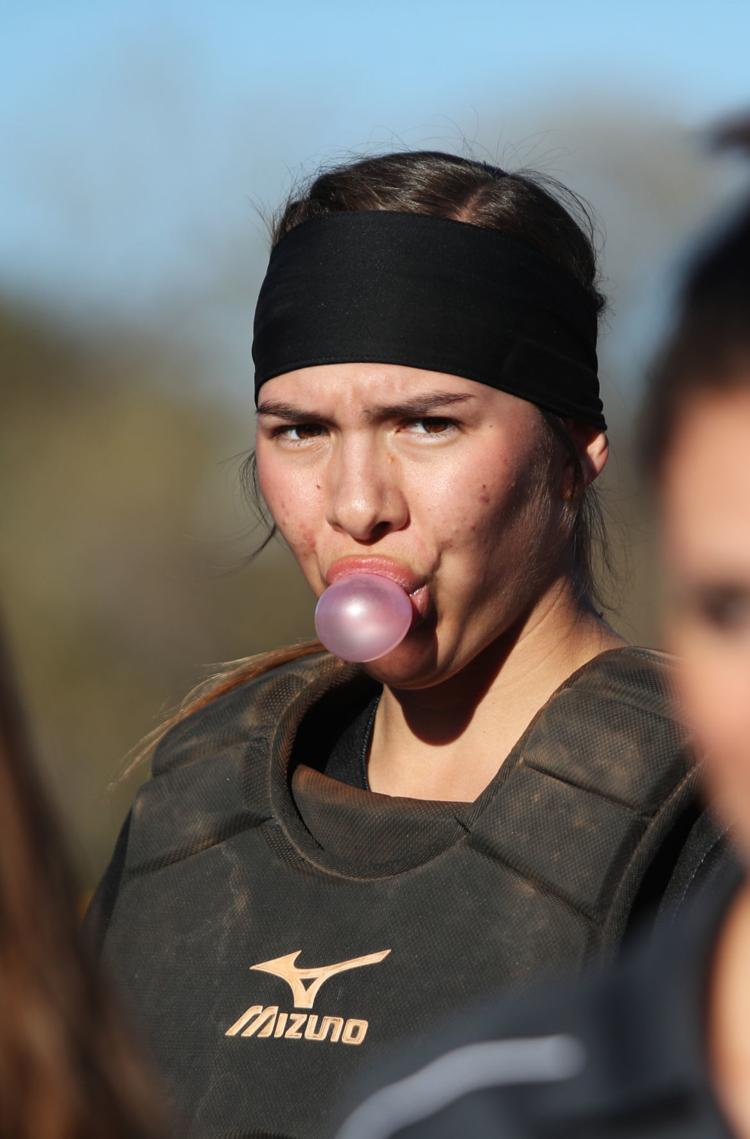 Landress earned First Team All-3A East recognition each of the past two seasons. She was honorable mention all-state last year.
She hit .388 and led the Longhorns with 11 doubles and eight home runs as a junior. She was an extra-base hitting machine. Only 13 of her 33 hits were singles.
But she's far from one-dimensional. She's also one of the best catchers Payson has ever produced. She shuts down opponents' running game with her strong arm.
"They don't (steal on me)," she said. "And whenever they're on a base they don't take as big a lead after I throw it down one time. They usually stay close to the bag. So that's always been one of my greater things is throwing the ball down. I've always taken a lot of pride in that."
And she's the kind of catcher pitchers love to throw to. She caught Kalea Smith her first two seasons. Smith was voted the 3A Defensive Player of the Year two years ago because of her dominant pitching. And Raci Miranda was voted First Team All-State as well as 3A East Player of the Year last season after a dominant season in the circle, as well as at the plate.
Miranda loves throwing to her.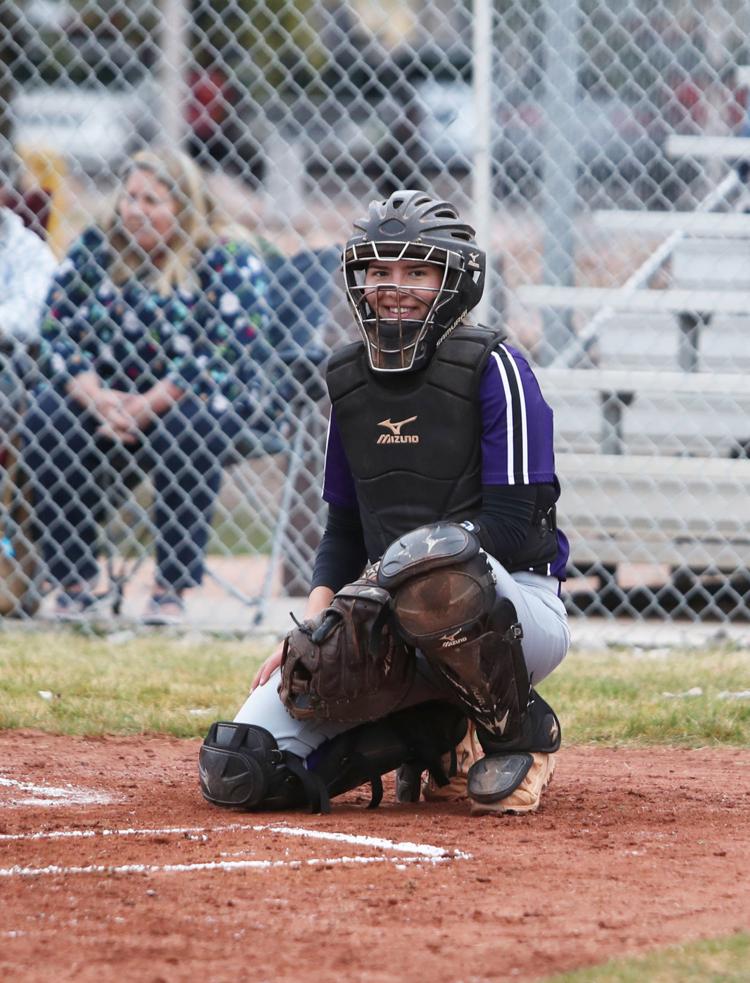 "She's always trying to get my strikes for me," Miranda said. "She works hard for me back there. She tries to get me all the strikes she can. She frames the ball really well. And her arm's just crazy. She can throw girls out and that's what holds the girls back from running."
Landress, Miranda and Julia Sisson are the team's captains.
"As a senior, I feel like I have more of a role to play," she said. "Staying up for these girls is really important because we have a lot of young girls."
She loves catching Miranda.
"Oh yeah, it's just fun," she said. "Man, her change up is insane. They think it's gonna be fast but it's not. And it's got a crazy spin on it.
She's been playing softball year-round since the age of 12, driving to The Valley for club ball in the offseason.
With school closing across the state because of the coronavirus crisis, it's possible high school sports will be canceled for the rest of the season.
But Landress doesn't want to start focusing on her college playing career just yet. She has unfinished business with the Longhorns.