Some competed in contests like best costume.
Others displayed their athletic prowess by jumping through hoops.
And a trio of judges rendered their verdict on the best in those and other contest on an action-packed day.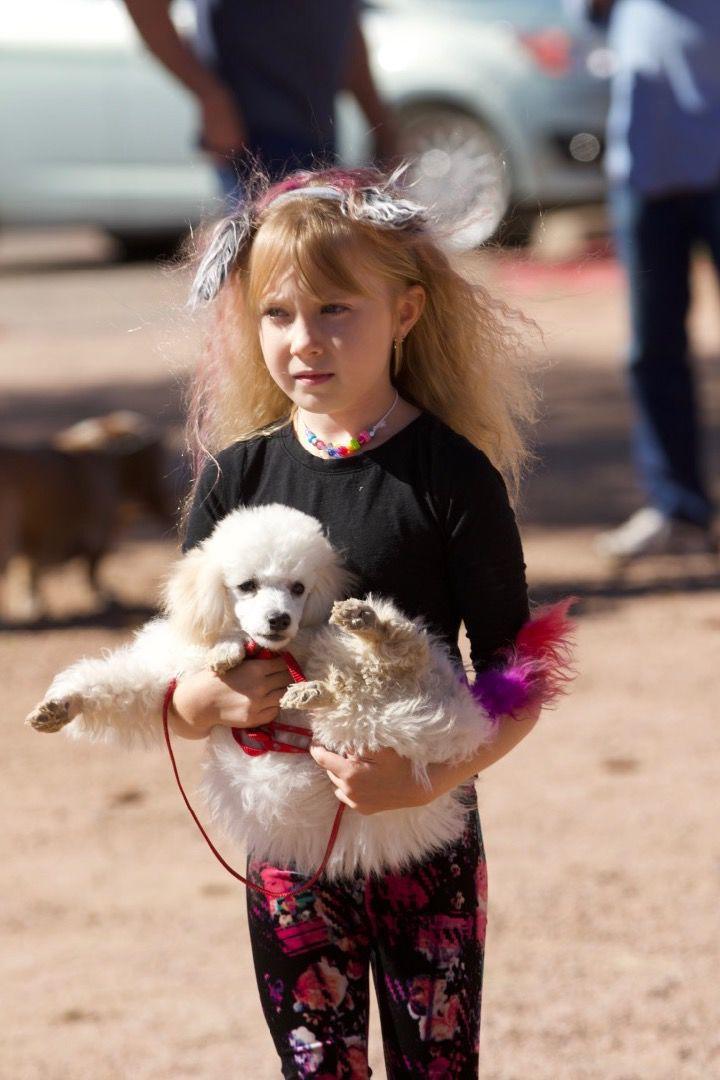 The Fourth Annual A Dog's Day Out in the Gila County court parking lot on Beeline Highway, across from the Payson post office on Saturday, Oct. 19 attracted plenty of visitors, many of whom brought along their furry friends for the event, put on by the Payson Lioness Club to benefit Leader Dogs for the Blind and the Humane Society of Central Arizona.
The event, held the third Saturday of October each year, took place in the Pet Club parking lot the first three years.
"We outgrew the Pet Club," said Payson Lioness Club President Barb Stratton.
Sponsors provide the biggest portion of funds raised with the event.
"We have platinum sponsors, gold sponsors and silver sponsors," Stratton said. "This year they've been very, very generous and we thank them very much for their support."
They raffled off three baskets — one filled with goodies for dogs, another with gifts for a woman and the other with items of interest to a man. They also sold a Cardinal's football and several vendors also paid for booths, generating more money for the cause.
On the day of the event, Stratton wasn't sure how much money this year's event had raised, but was encouraged by the turnout. "It's looking good," she said.
Ideal weather didn't hurt the turnout.
Stratton thanked the county for allowing them use of the parking area for the day.
The Payson Lioness Club and Payson Lions Club are part of Lions Club International, which is the world's largest service club organization.