A litter of seven orphaned young coyotes huddled in the corner of a kennel at Southwest Wildlife Conservation Center (SWCC) in Scottsdale.
Nearby, a baby bobcat was being hand-fed from a bottle, and three brown bear cubs whose mother was killed by a car were getting used to their new environment.
These are just a few of the thousands of wildlife rescue and rehabilitations performed by SWCC.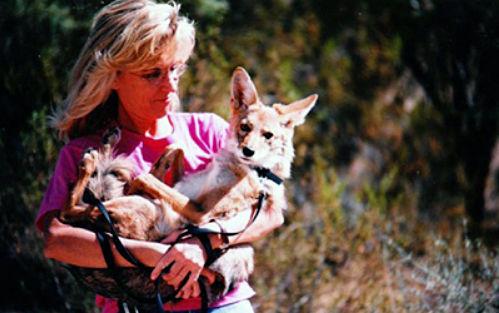 It all started 25 years ago with one orphaned coyote pup named Don, and the woman who stepped up to help him when no one else could.
This encounter sparked her vision of Southwest Wildlife and Linda Searles, SWCC founder and executive director, purchased 10 acres northeast of Scottsdale that she transformed into what has become one of the leading wildlife rehabilitation center in the Southwest.
Heading into summer, SWCC is reporting a 50 percent increase of orphaned raccoons, bear cubs, coyotes and other native animals in need of rehabilitation.
Many are casualties of real estate development, warmer temperatures and wildfires.
"It's a combination of environmental factors," said Searles. "The biggest increase is in neonates, babies who have not yet opened their eyes, or just opened them and not yet able to fend for themselves."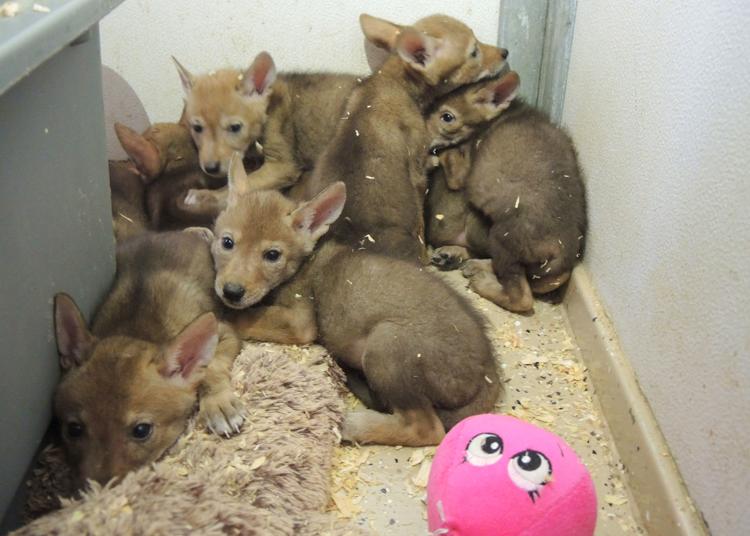 Searles said it's important they work to get the young animals rehabilitated quickly so they can be released back into the wild when possible. Sanctuary is provided for the ones that are unable to be relocated.
"We have a foster parent program with animals we keep at the center year-round. Once the babies are weaned from the bottle, they go out to the foster parents. Coyotes raise coyotes, bobcats raise bobcats, raccoons raise raccoons, etc.
"We like to release them close to where they were found, unless it was in town," said Searles. "We like to find them a really good habitat with cottonwoods and running water. We have volunteers who will backpack them in."
The non-profit wildlife refuge, located near 156th Street and Rio Verde Drive in Scottsdale is the largest wildlife rehabilitation program in the area. It also takes in the larger mammals other places do not, including bears, lions, Mexican gray wolves, deer, javelina, and others.
"We can handle up to 400 animals at a time," said Searles, "including our education and sanctuary animals."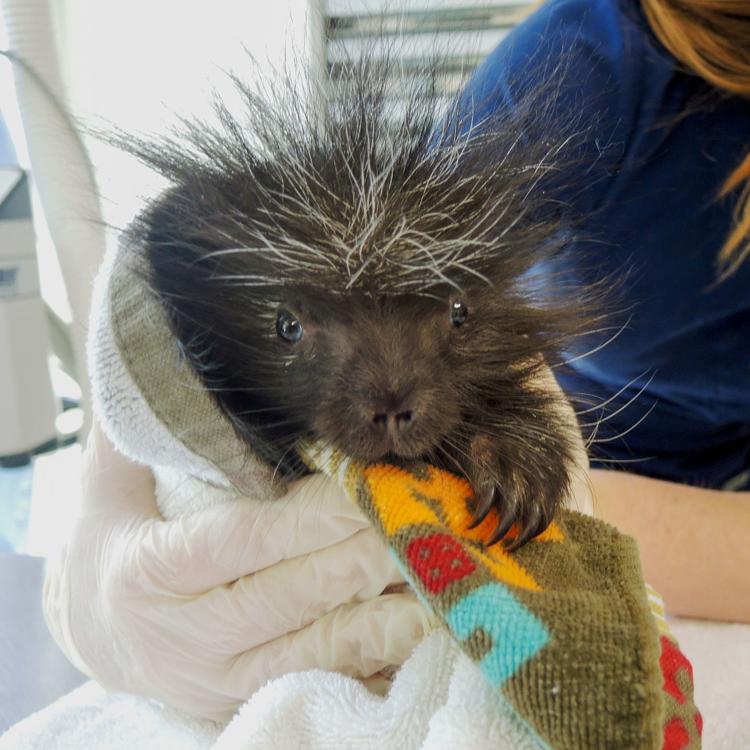 The center has a staff of 12 including two full-time veterinary technicians, and 100 volunteers who help fundraise, clean cages, do laundry and other jobs when they have time.
"We have volunteer veterinarians and one veterinarian on retainer who comes out when we need him," said Searles. "We take veterinary interns and students who help out in the hospital as well."
Educational and humane scientific research opportunities are offered in the field of conservation medicine. Wildlife education includes advice on living with wildlife and the importance of native wildlife to healthy ecosystems.
Public tours, small group outings and special event space is also available at Southwest Wildlife.
Neither Searles or assistant director Linda Moore receive a salary for the work they do.
With the large increase in animals comes an increase in expenses. The center relies solely on donations and grants to keep the facility open with trained volunteers and veterinarians caring for the animals 24/7.
"Our average feed bill for a month is around $10,000 for all the animals," said Searles. "At this time of year, our monthly power bill is $3,000."
And that's just the beginning.
"We have people on vacation, so donations are down and intake is up," said Searles.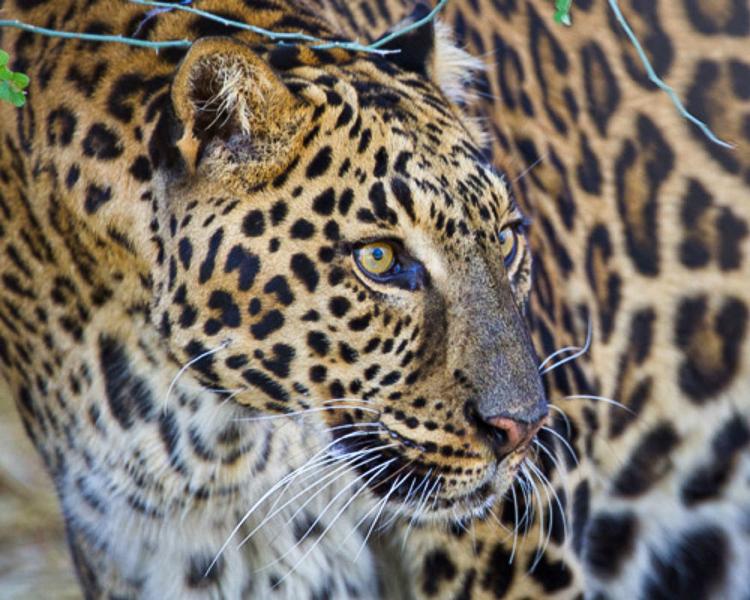 One of SWCC's sanctuary animals is Leonardo, a jaguar/leopard cross that was rescued from a life of cruelty at the hands of a Las Vegas entertainment show.
Leonardo was born in a cage, his canine teeth pulled and all his claws removed so he would be safe for his handlers and audience. As a result he has difficulty eating and suffers as his feet are crippled and painful. He was later sold to a small zoo and pet store in Douglas, Ariz. that kept him in a 10-foot-by-12-foot enclosure for seven years.
SWCC rescued Leonardo, took him to Sonora Veterinary Hospital in Phoenix, and discovered he had a collapsed lung and pneumonia. He now has a safe, loving home at SWCC where he receives the ongoing medical care he needs. He lives in a grassy enclosure, has perches where he can lounge and lots of toys.
Don the coyote lived more than 18 years at SWCC. He served as an ambassador for his kind, teaching thousand of visitors about the importance of wild animals in our ecosystem and the beauty of the natural world.