The Bush Fire Monday morning was at 186,086 acres and 42% containment. 
There are more than 700 personnel working the fire. 
On Saturday, firefighters brought fire off Mt. Ord and tied it in to SR 87 on the northwest side of the fire. Firefighters continue to patrol and protect communities as needed.
Residents along the Highway 188 corridor can expect to see fire and smoke as fuels burn within the large pocket of unburned fuel within the fire's perimeter. An interactive Bush Fire perimeter map is available at https://tinyurl.com/Bush-Fire-Map.
Firefighters continue to use sing a range of tactics to fully suppress the fire. They are working to protect values at risk including nearby communities, state highways, communication sites and power lines.
Sunflower and residents and visitors to Apache Lake remain under "Go" evacuation notice.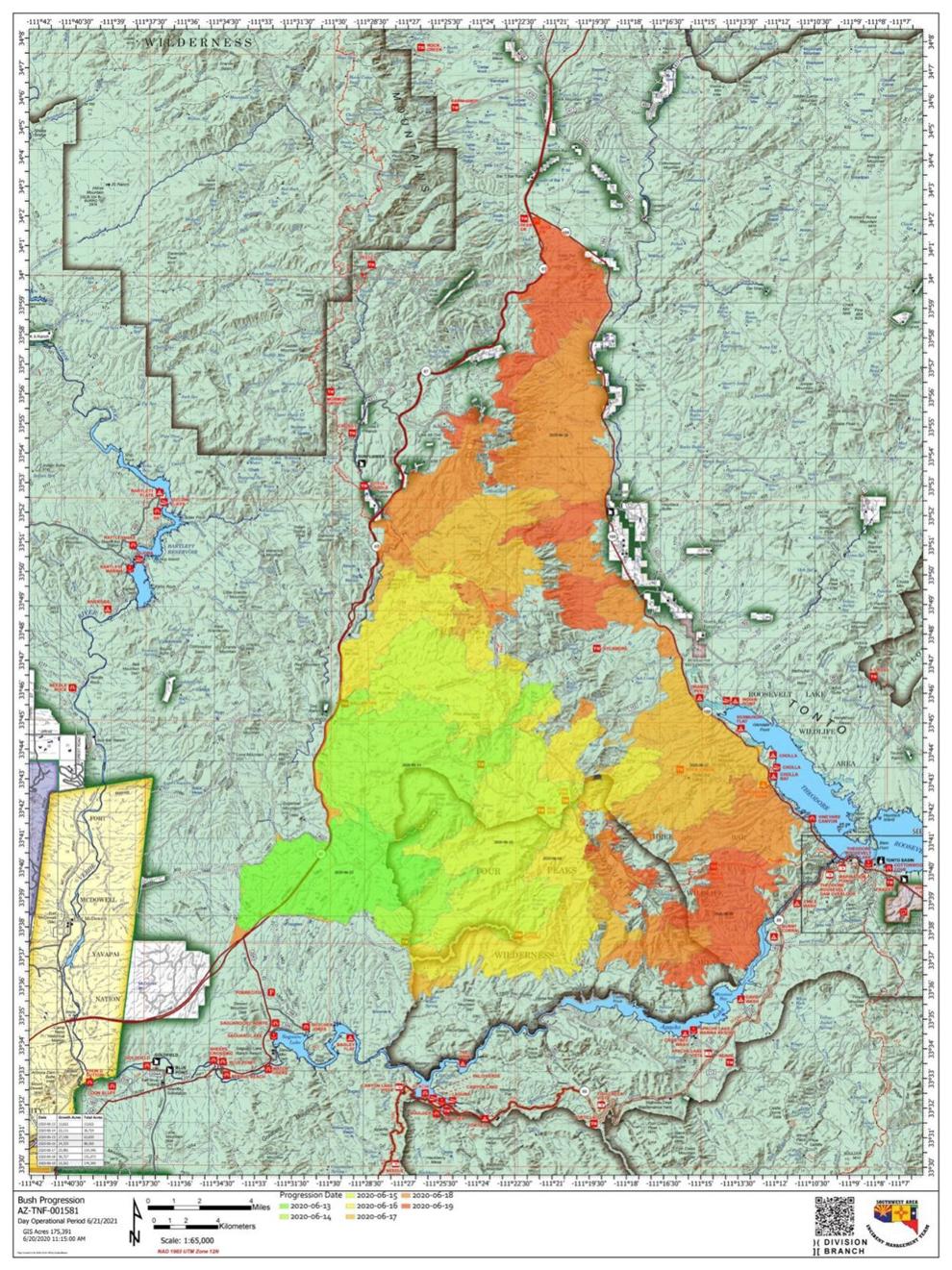 The communities of Tonto Basin, Punkin Center, Pioneer Pass, Brownsville, Slate Creek, and Jake's Creek have returned to "Set" mode. Gisela, Rye, Deer Creek, 76 Ranch and Bar T Bar Ranch (BT Ranch) remain in "Set" status.
State Route 87 is closed from Payson (milepost 251) to Bush Highway (milepost 199). State Route 188 is closed between SR 87 (milepost 276) and Roosevelt Lake at milepost 243. In addition, State Route 88 is closed between Apache Lake (milepost 229) to State Route 188 (milepost 242). The long-term SR 88 closure from east of Tortilla Flat to Apache Lake also remains in effect.