The Bush Fire grew 26,600 acres overnight Monday, according to numbers released Tuesday morning by the District of Forestry and Fire Management.
The fire is now at 64,500 acres with 0% containment.
There are 439 personnel assigned to the fire including six Type-1 crews, four Type-2 crews, four helicopters, 27 engines, two bulldozers and eight water tenders.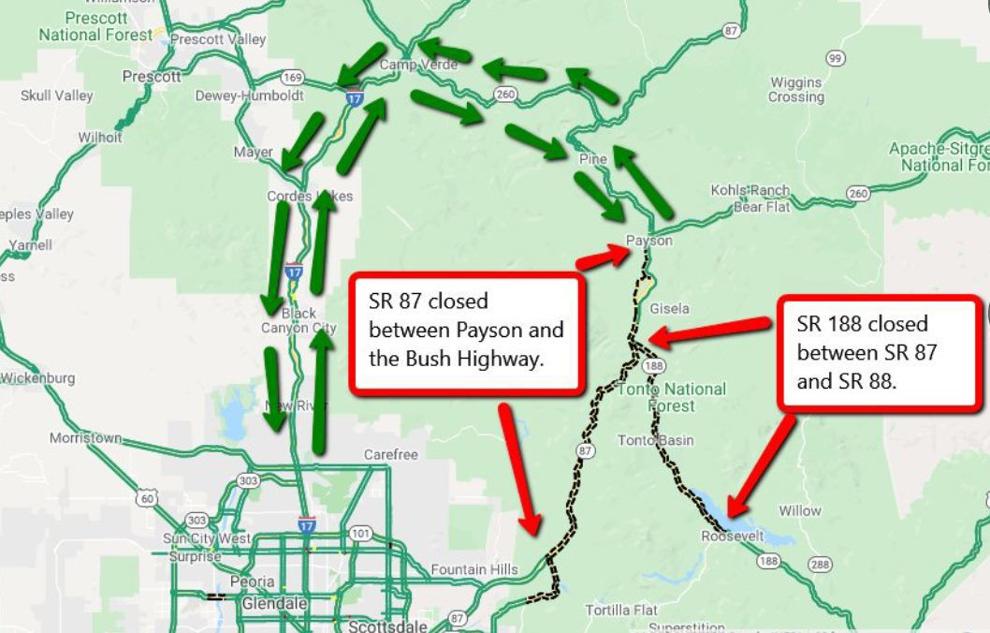 As a result of winds from the southwest pushing the fire towards Tonto Basin, county officials Monday morning told Tonto Basin and Punkin Center residents to evacuate. The communities of Jakes Corner and Sunflower have been told to be prepared to evacuate and are in the "Set" stage of Ready, Set, Go.
Highway 87 south from Payson to the Bush Highway remains closed.