Crews set back burns for miles along State Route 188 Thursday night to keep the Bush Fire from reaching Jakes Corner or jumping the roadway and heading north towards Gisela.
The fire has so far not damaged any homes or crossed 188 to the north. It was at more than 151,000 acres Friday and 7% containment.
Fire officials expect hot, windy and extreme fire conditions Friday, similar to what they have seen all week. Afternoon winds, which typically pick up around 2 p.m., are driving the fire further northeast every day.
Dee Hines, a public information officer with the Bush Fire team, said they expect to see large columns of smoke from the north end of the fire Friday, where the fire is most active.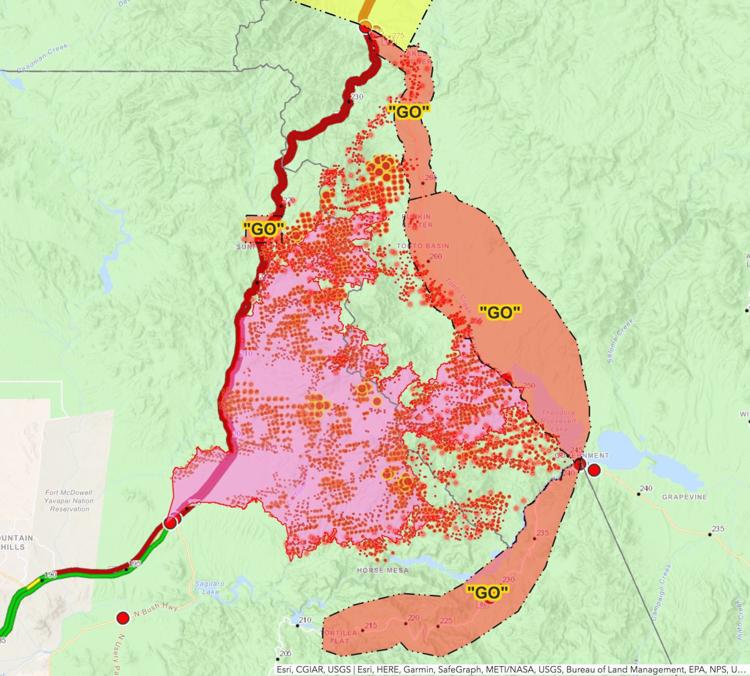 Overnight Thursday, firefighters set back burns on the south side of 188 from Punkin Center to the State Route 188 and Beeline Highway intersection.
"They start the burns at the edge of the pavement," he said. "Once they light it, it continues to creep."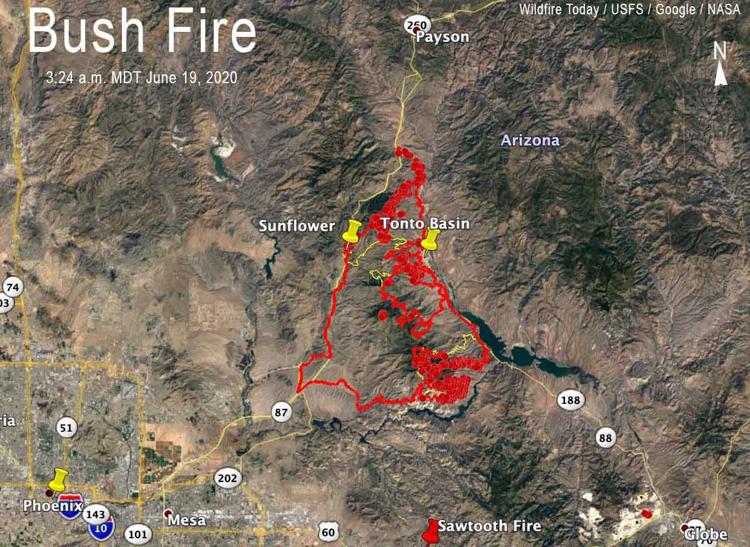 On Wednesday night, crews set similar back burns along 188 between Forest Road 143 and Tonto Basin.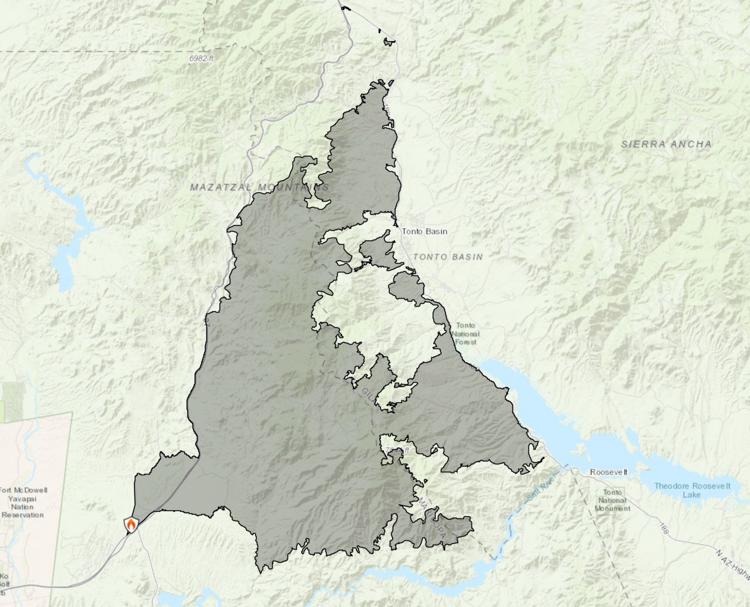 Crews Thursday used a drone to conduct aerial ignitions around the Mt. Ord communication site to help protect values at risk as the fire moved through the area.
The fire has burned over the mountain and is expected to head northeast into areas of thick vegetation.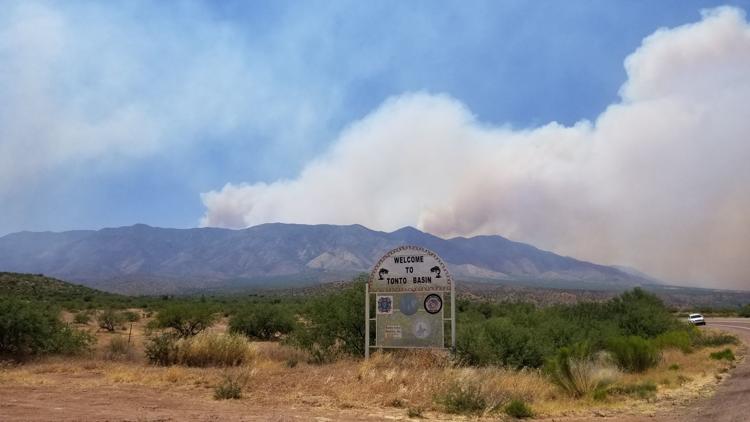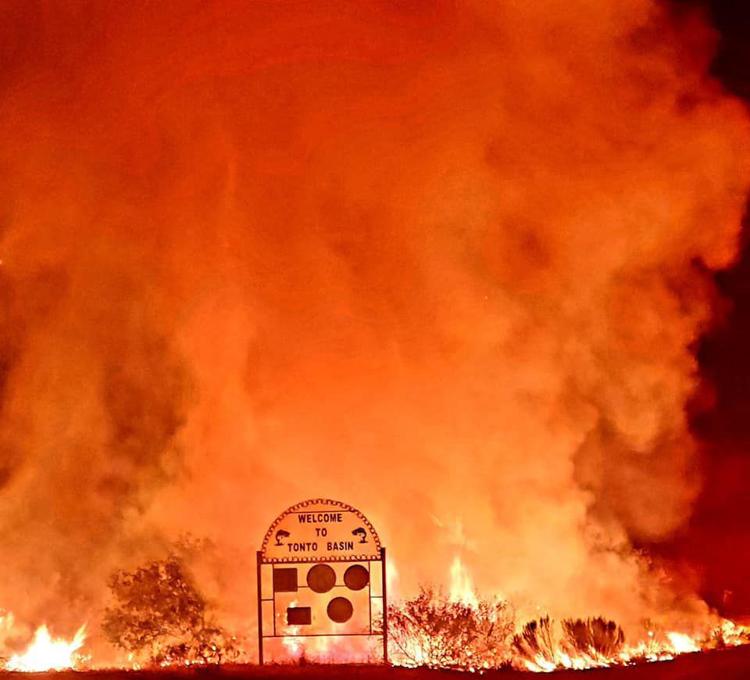 "What I am stressing this morning is that we are going to see similar conditions to what we saw yesterday, maybe a little hotter," Hines said. "We still have a very active fire."
At 6 a.m. Friday, a Type I incident management team took over, brining with it additional resources and experience.
Total personnel on the fire Friday was 855 up from 609 Thursday.
Brownsville, Jake's Corner, Slate Creek, Pioneer Pass, Tonto Basin, Punkin Center, Sunflower, and residents and visitors to Apache Lake remain under "Go" evacuation notices. Gisela, Rye, Deer Creek 76 Ranch and Bar T Bar Ranch (AKA BT Ranch) are in "Set" status. All residents in the area are encouraged to be prepared and stay alert to rapidly changing conditions.
American Red Cross Evacuation Centers are located at the Payson Senior Center, 514 W. Main St., Payson, AZ 85541 and the Lee Kornegay Intermediate School, 4635 Railroad Ave, Miami, AZ 85539.