Fire managers on the Bush Fire say they have crews working on all sides of the fire, but they say the fire could reach Sunflower and Jakes Corner in the coming days.
During a video briefing on Tuesday, Gabe Holgeen, operations section chief, reported on the fire's activity.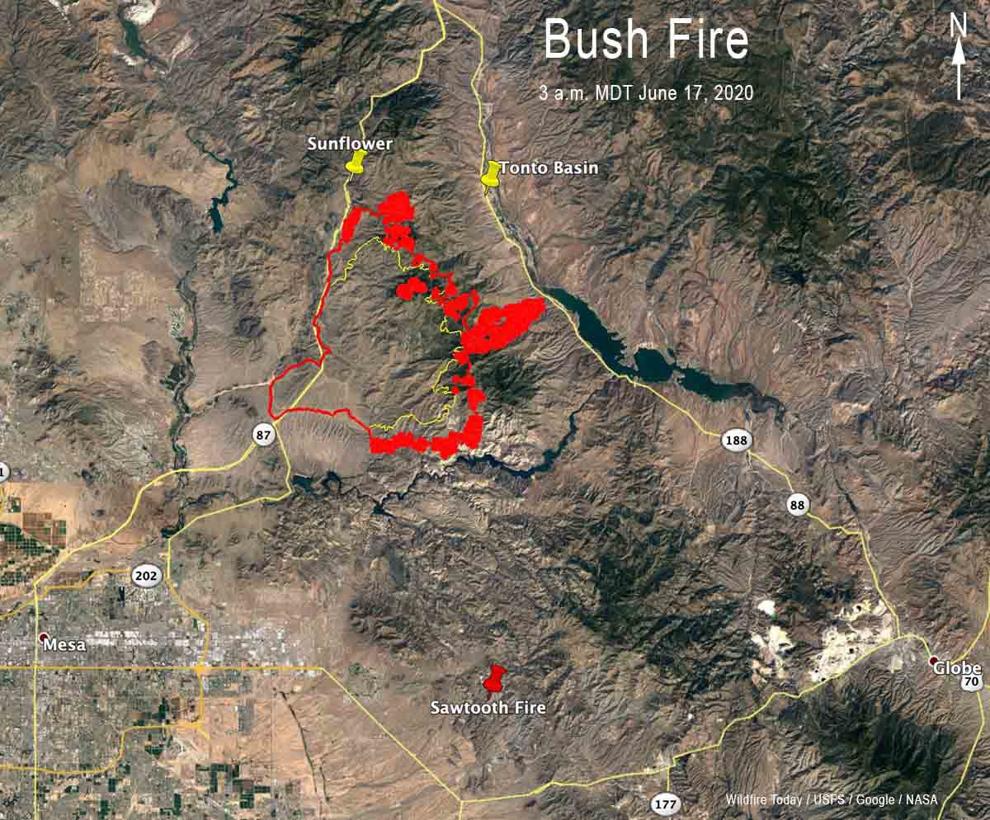 At the time of the briefing, the fire was at roughly 65,000 acres. By Wednesday morning, it had ballooned to nearly 90,000 acres.
He said crews were working to hold a containment line on the west side of State Route 87, where the fire started near Sugarloaf Recreation Area. He said they are working to keep the fire to the east of the highway.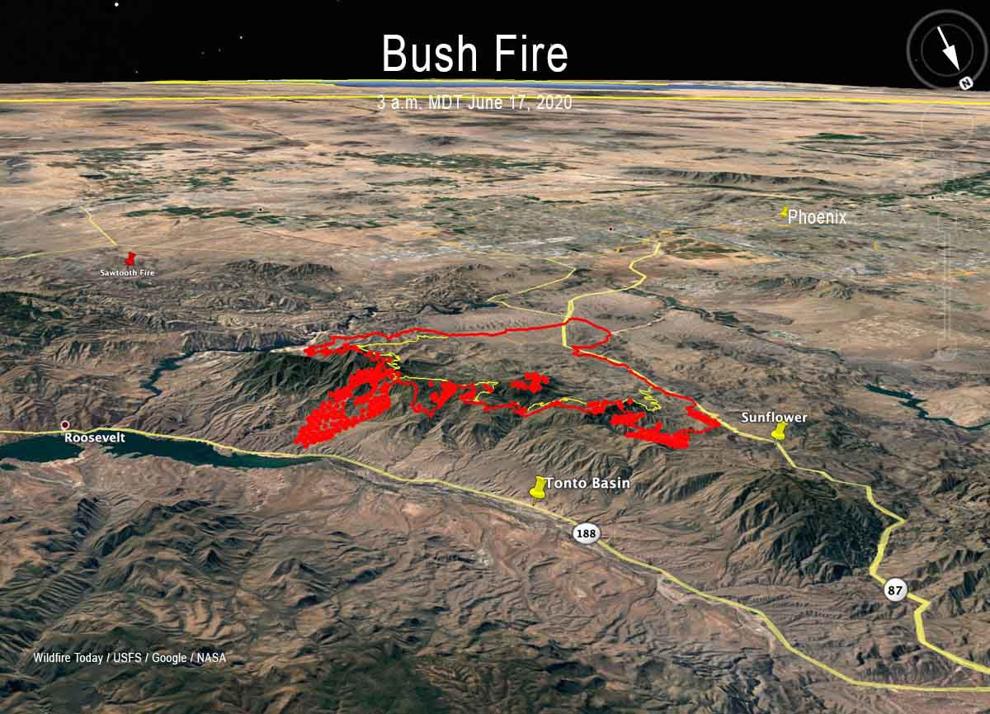 Working north around the west side of the fire, he said crews are in the Sunflower and Mt. Ord area to protect structures and communication equipment.
"We are concerned with the Sunflower residents and structures and what we're doing in there is preparing for burnout operations along Highway 87 doing some structure protection and point protection at Mt. Ord lookout tower and communication site and also protecting residential homes in the Sunflower area," he said.
On the north end, near Jakes Corner, Holgeen said they have "plenty" of firefighters in the area to cover that community.
"We do feel the fire has the potential to get there in the next few days," he said.
In Tonto Basin and to the south near Apache Lake, crews are prepping for burnout operations or backfires.