A little weather delay wasn't how John Carpino and the Hot Cappuccinos hoped to kick off Saturday's concert at Green Valley Park.
But the lightning and rain ceased and the popular Payson band overcame wind gusts during their performance in Payson's free Summer Concert Series to delight the few hundred spectators who showed up despite the weather uncertainty to enjoy one of the most popular musicians in Rim Country return to the GVP stage for the first time since 2018.
They've been waiting three years and a pandemic to get back into the concert series and didn't want weather or anything else to cancel the show.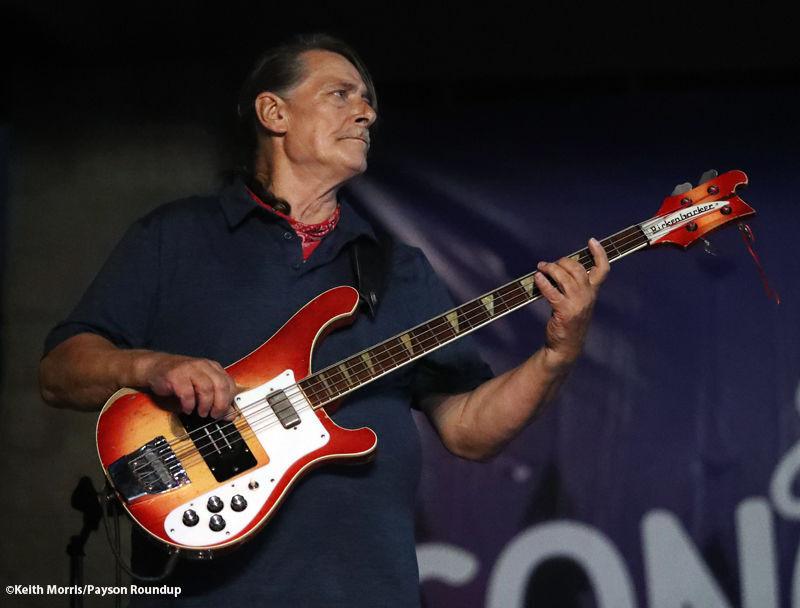 Led by Carpino on acoustic guitar and vocals, the five-piece band delighted spectators in lawn chairs, covering a wide variety of musical styles from Bob Seger, the Beatles, the Eagles, Carlos Santana, Bob Dylan, Van Morrison and others, with Carpino throwing in a couple of his original songs, including "New Mexico Bound" and "Rock and Roll Highway."
Carpino was backed by his wife, Luann on keyboards and vocals, Billy Ichida on lead guitar, David Brooks on bass and Chris Blum on drums in the two-hour, 24-song set list.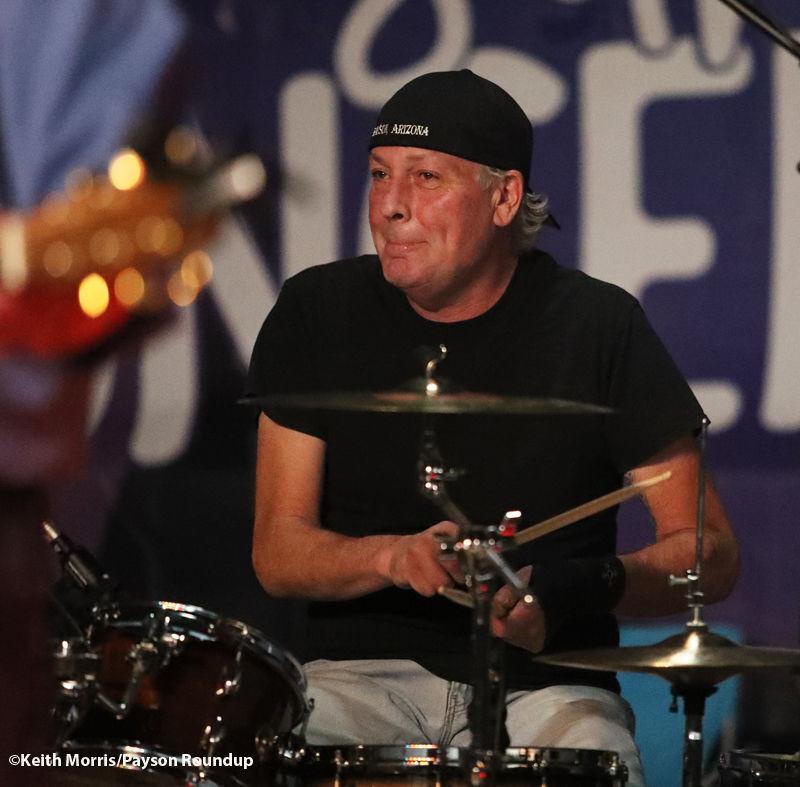 "Lu and I have played with several bass players over the years — this guy right here is at the top of the list," Carpino said of Brooks.
Blum will return to the GVP stage with Bonfire in the July 24 Payson Summer Concert Series.
"He keeps us honest," Carpino said of Blum. "I tend to do things a little too fast, too much caffeine, but this drummer right here does a good job of keeping us intact."
Carpino had a bit of fun talking about his bassist and drummer and how similar their names together are to the popular country duo Brooks and Dunn.
"We got Brooks on bass and Blum on drums — we play with Brooks and Blum," Carpino said.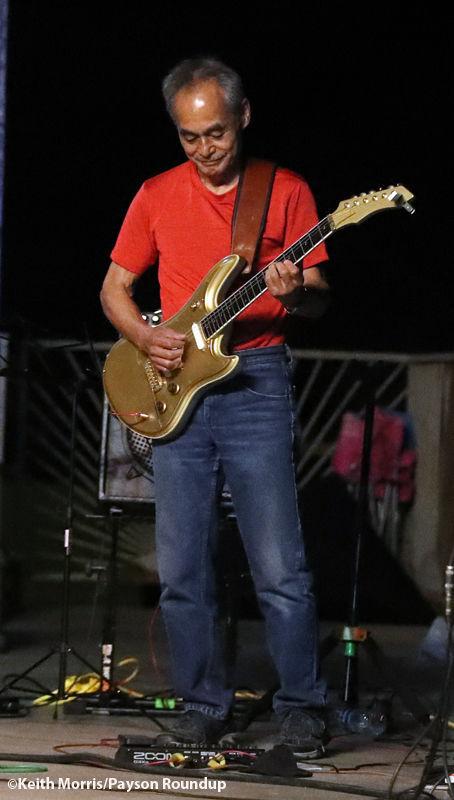 Ichida is part of Junction 87 with singer/guitarist Bob Lewis and bassist/vocals Jim Norman. The trio recently announced they're retiring from the stage as a trio. Ichida, however, plans to continue performing past the Sept. 3 final Junction 87 performance at the Payson Elks Lodge and may form a duo.
"I can't say enough about this guy right here," Carpino said about Ichida. "We are so delighted to be sharing the stage with Billy. We highjacked him from Junction 87, which we do every chance we get because he's just so fun to play with."
Luann plays a pivotal role in the band with her singing, keyboard playing and other roles.
"She doesn't like to talk about it, but she's actually the leader of the band," Carpino told the crowd. "We're changing the name of the band next week to Big Boss Lady and the Knuckleheads."
"I think it works," Luann laughed.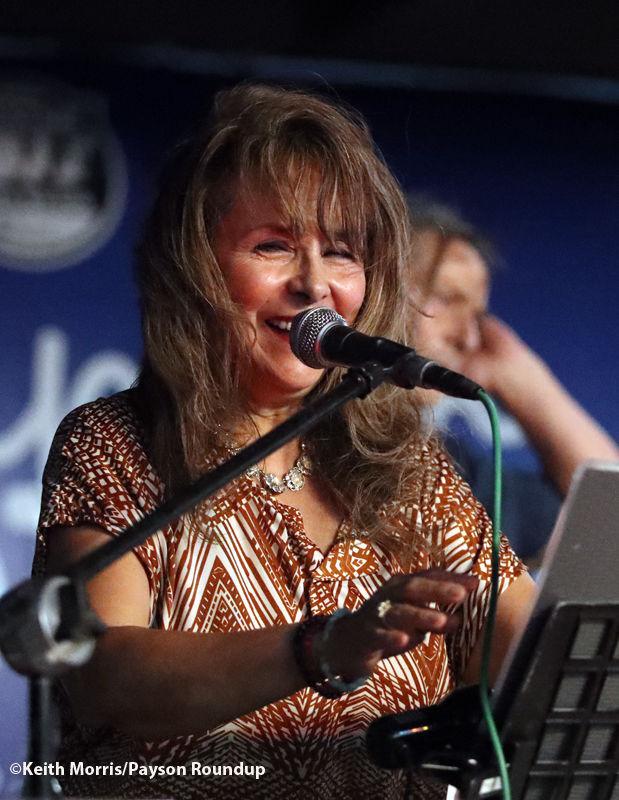 "She's amazing, she's talented and she's beautiful inside and out and I feel very blessed to share the stage with this young lady," John continued. "We've been doing this in Rim Country for 30-something years."
"Thirty-four," Luann clarified.
"It's kind of like having a den mother," John said. "She has to put up with all of us."
Carpino started out as a solo act and has played as a duo with Luann and as part of a band with the Hot Cappuccinos. He has been voted Best Musician 14 times in the Roundup's Best of the Rim annual readers' poll.
The Carpinos are proud parents of four adult children and recently welcomed the youngest of their three granddaughters, Rosalie. John pulled up a photo of the 6-month-old on his cellphone and displayed it to the crowd. She lives in North Carolina. Their other two granddaughters, Addyson, 4, and Peighton, 2, were at the concert dressed in their "Lala & Tata's Concert In The Park" T-shirts.
They closed with the Elvis Presley version of "That's All Right, Mama."
The Summer Concert Series continues this Saturday with Kilted Spirit, Bonfire on July 24 and F.O.G. on July 31.