It had been almost three months since Sushi, a 13-year-old terrier mix, slipped through the gate and wandered away from Kurt Huber's cabin in Strawberry in April.
Huber looked everywhere, but she was gone.
Mike "Shocker" Hernandez, Sushi's owner, came up from Phoenix the following weekend and put up missing dog fliers around Pine. He also posted on several Facebook pages dedicated to lost pets. Nothing.
Hernandez had left Sushi and another dog at Huber's home, his brother, because he was moving into an apartment and thought they would be more comfortable on Huber's acre of land. His other dog, Jackson, a yellow Labrador, is also 13.
"They were born five days apart," said Hernandez. "Jackson had separation anxiety after (Sushi) disappeared because they had never been separated.
"I never gave up hope," said Hernandez, "three months is a long time in the forest. I kept checking billboards, Facebook groups, everywhere."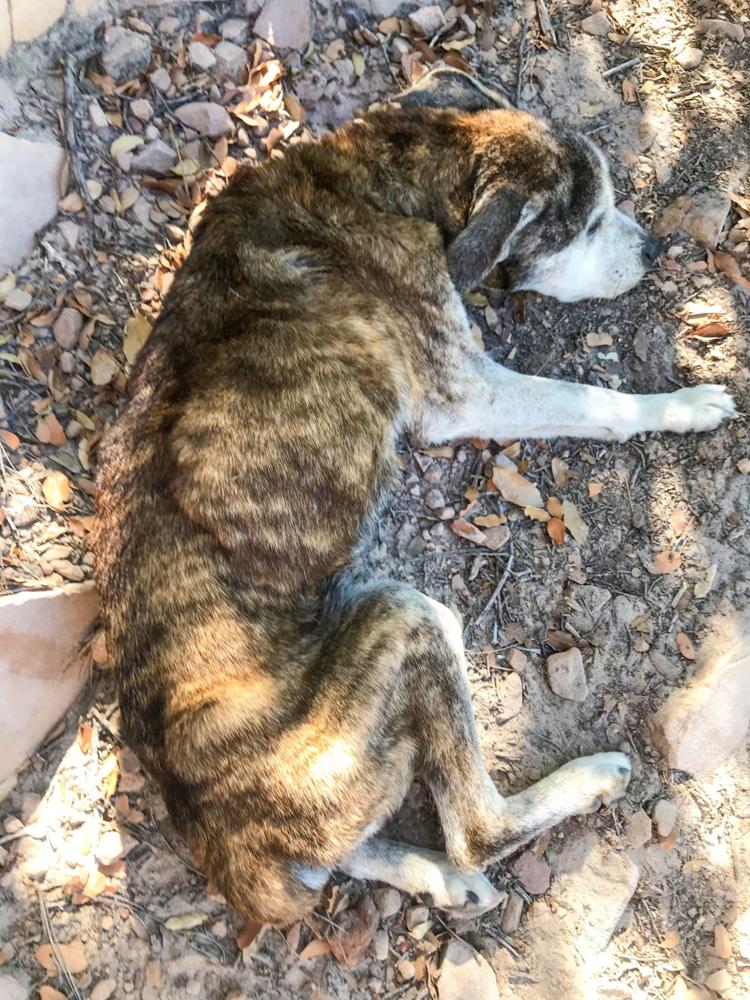 On July 4, Ryan Kress and his friend Jeff Riddle were hiking Pine Creek Canyon. At the bottom of the canyon they saw an animal stand up as they approached and were surprised to see it was a dog.
The dog was very thin and weak. The two men took turns carrying the dog out of the canyon. Riddle just recently had rotator cuff surgery and has a bad hip, but he still helped carry Sushi, Kress said.
"If she hadn't got up we never would have seen her," said Kress. "She was pretty sick, down to pure skeleton. She was reluctant to have anyone near her. She didn't snap or anything, she was just scared."
Kress said he could hear the creek from where they found her, but she was not immediately by the water. He estimated they found her between eight to 10 miles from the cabin.
The two men carried her out of the canyon and took her to Kress' house to find her owner. They gave her a little water. Kress said he didn't even think she'd live long enough to make it out of the canyon.
"My kids went to PetSmart, bought the food they recommended and a collar in case we had her a few days," said Kress.
He posted photos of the dog on Pine/Strawberry Friends Buy/Sell Facebook Group. They were soon also posted on PaysonAZ Lost/Found Pets Facebook group.
A neighbor of Huber's saw the posts and thought she recognized Sushi. She called Huber and gave him Kress' phone number and they confirmed she was right. Sushi had been found.
Hernandez had tears in his eyes as he recounted what happened next.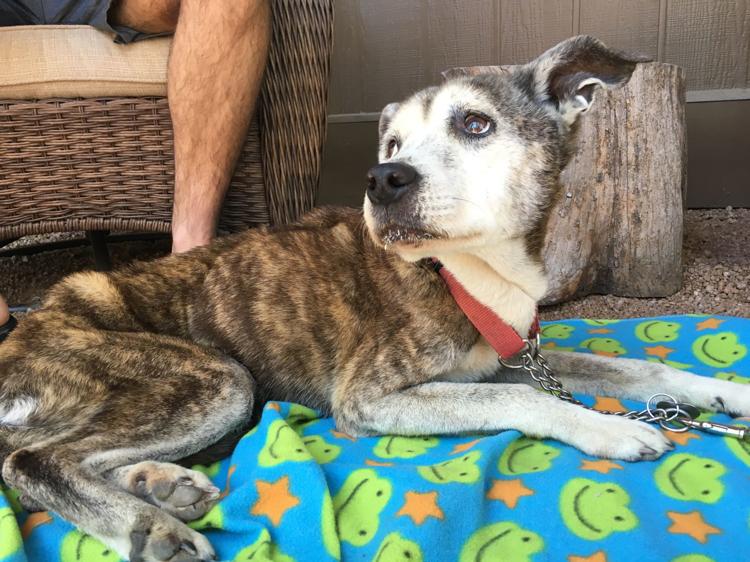 "My brother called me and told me they had found my dog. That she could barely walk or lift her head. He said she lay in the grass and wouldn't get up. It was pretty close, he didn't think she'd make it. I dropped everything and drove up there. I forgot my phone charger, my medication, everything. I had to see her."
When Hernandez arrived at his brother's house he was shocked at her appearance, she was skin and bones.
"Her tail was barely wagging she was so weak," said Hernandez, "but she knew it was me."
Luckily for Sushi, Friday is the day Dr. Kim Berglund (Happy Tails Mobile Vet) works in Pine at Pine Market, so they took Sushi in for an evaluation.
"Dr. Berglund gave her fluids and said it was a miracle she survived," said Hernandez. "She said it is very unusual for a dog that age to survive like that."
Sushi had gone from 45 pounds down to 27 pounds in the three months she was missing. She had been out in the forest when it was hailing, snowing and raining. Hernandez said he was amazed she didn't die of exposure or fall prey to coyotes or a mountain lion.
"She was a little butterball before," said Hernandez, "she lived off her fat and muscles. I think she was getting water from the creek."
They started giving her small portions of wet foods, rice and water every hour after her visit with Berglund and plan to take her back in for an evaluation in a week.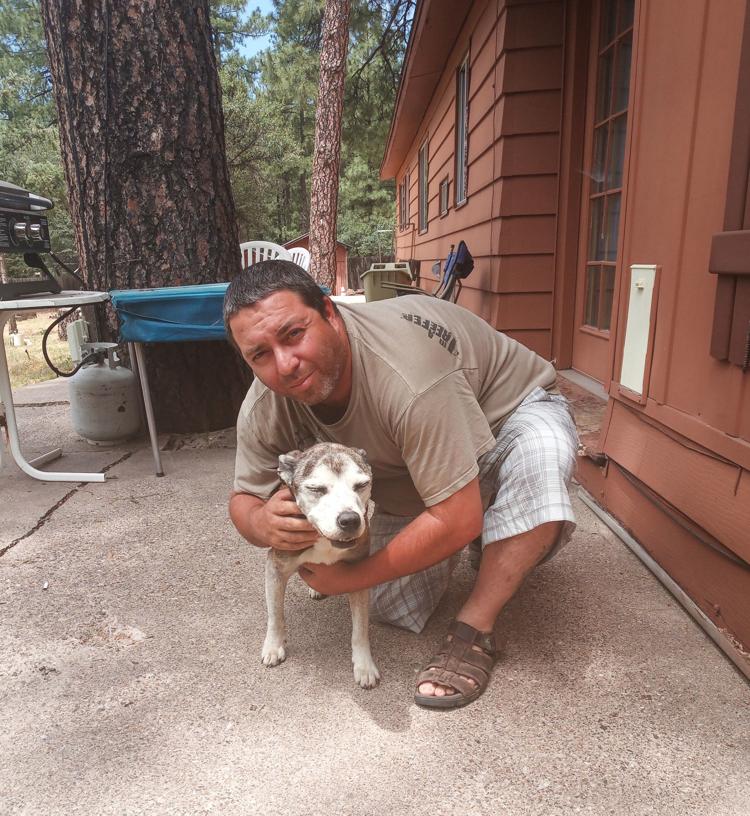 Hernandez stayed up in Strawberry until he had to return to Phoenix for work. Sushi began recovering right away. Less than three days after she was found, Hernandez posted a video of her walking around the backyard, already looking fuller.
"If Ryan hadn't gone out hiking he would have never found my dog," said Hernandez, "and she was literally on the verge of not making it. I told him, 'You're a hero, you saved my dog's life.'"
Next year on July 4, Hernandez plans to hike down to where she was found and see where she was and what she went through.
"She's my baby," Hernandez said, tears in his eyes, "I love her to death. I've had her 13 years, she's not a pet, she's my family."
Hernandez said he wants to make sure that everyone knows that Riddle and Kress are heroes. He also wants to thank everyone involved in the community especially PaysonAZ Lost/Found Pets, Pine/Strawberry Friends Buy/Sell Facebook group, Pawbooster Alert, and everyone who read the fliers and recognized Sushi.
"She's my Fourth of July miracle," said Hernandez.