After an evening of food, drink and fun at The Rim Club, the Time Out Shelter filled its building account with almost $318,000.
A donation from the McKinley Family Education Foundation for $200,000 gave the effort a huge boost.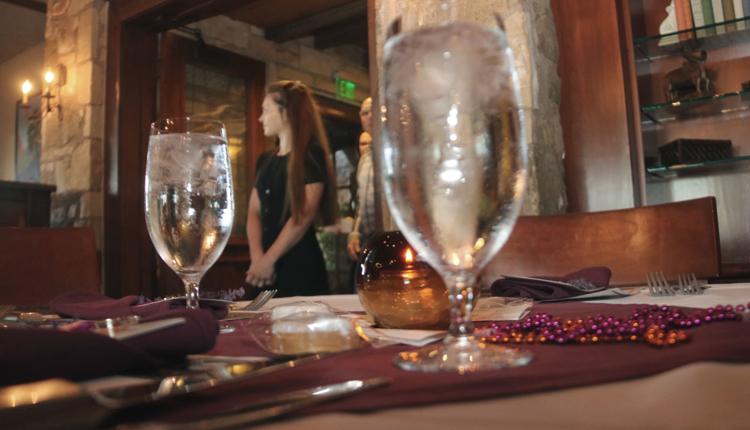 Time Out hopes to raise a half a million for a new shelter.
Last year, the 30-year-old, 28-bed shelter housed 70 women, 50 children and two men — despite a leaky roof, caved in floors and repairs that took beds out of commission.
More than 120 people showed up to support the capital campaign at The Rim Club to enjoy entertainment, dancing, food and numerous auctions.
During dinner, Scott Flansberg, named the fastest human calculator who has won multi-awards as a Guinness World Record holder, wowed guests with his talent.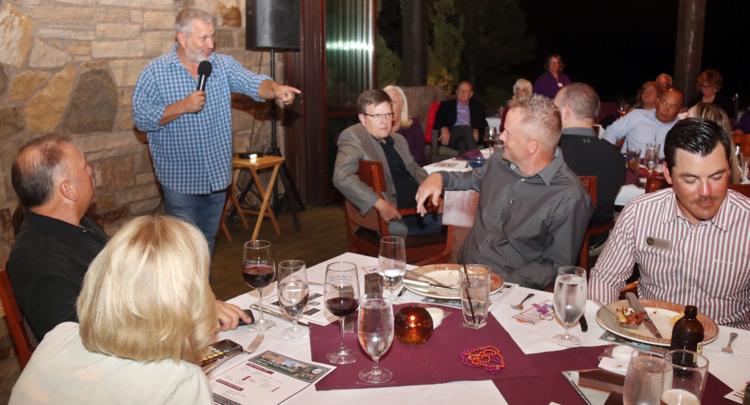 "The only way a calculator works is because it starts at zero," he said. "I have discovered a secret from the numbers ... every number in the universe ends up as the total, nine."
"Take one plus two, that equals three. Subtract three from 12, it's nine," said Flansberg.
The same thing happened with 10. Add one and zero — you get one. Then subtract one from 10 — the answer is nine. Any other number works out similarly.
Flansberg said his mission is to teach kids how fun math can be.
Time Out staff, dressed in purple shirts, aided Time Out CEO Edna Welsheimer and the guests throughout the night.
Instead of a 50-50 raffle, wine bottles numbered and then covered in black silk raised $50 each during a wine pull. Some lucky wine pull purchasers received a bottle worth $250.
Silent auction items included a print of John Lennon's original hand-written copy of his song "Imagine" and a fully loaded wicker picnic basket.
Welsheimer served as the auctioneer selling off a handmade guitar for the event for $10,000.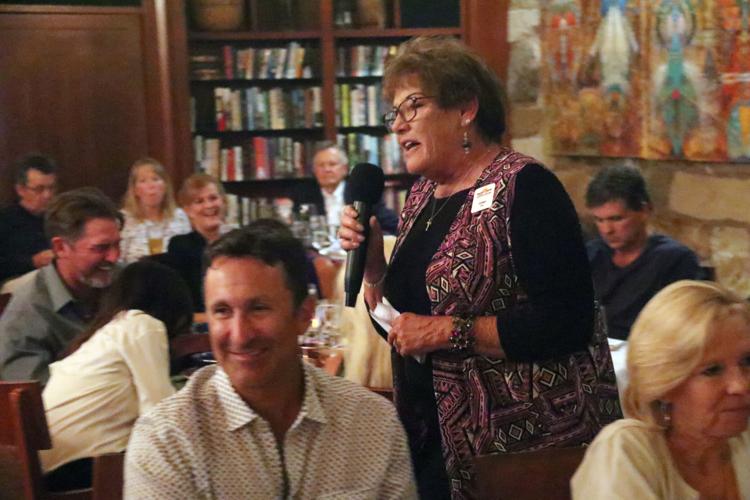 An Opus bottle of wine and a whole day of golf and entertainment also helped to fill the building fund coffers.
Welsheimer surprised the crowd when she announced the gift from the McKinley Family Education Foundation, then she capitalized upon it by asking for matching funds.
Many tables gave $1,000 and one donor offered $10,000 — to cheers from the audience.

"What a huge success," said Marilyn Knauss, Time Out board member and lead organizer of the event.