Under the stars of a clear June evening at a home off of Tyler Parkway, Time Out Shelter supporters wiped away tears as they watched a video on the state of the 28-bed shelter, the only one in Gila County.
"(It) is way above 30 years old ... the flooring has caved through and we've had to incur costs to repair it. We've had rain come through the roof and we've had to replace bedrooms, which took us down for awhile so we couldn't serve as many as normal," said Edna Welsheimer, executive director.
One-hundred people attended the dinner to kick off a $500,000 fundraising drive for a new shelter.
Women interviewed for the video told stories of cruelty, violence and anger by intimate partners — and how the shelter changed their lives.
"I often think of people who have come and used Time Out's programs and services — one person pops in my mind automatically," said Welsheimer. "She was a victim of domestic violence. She was shot in the mouth. Thrown out of a truck on the side of the road in Globe, Ariz. She made her way to Time Out. She was barely able to walk. She was partially paralyzed. She survived it and I see her often, still. She's thriving. She's working. She's still partially paralyzed."
A current resident said the Time Out Shelter offered her the only safe place she's ever lived.
That's why Welsheimer said she wants to build a new shelter.
"Time Out would love to have a building where there is space for each individual to be comfortable — and we could help more, if we had the facility to house more people. That's our mission — to help individuals break the cycle of domestic violence however that looks to them."
Time Out fills big shoes, offering the only shelter in Gila County, including Globe and the San Carlos Reservation. Moreover, Time Out took in more women and children when the shelter in Show Low shut down due to a lack of funding.
Welsheimer said she struggles to find funding to keep Time Out's doors open.
"I write grants for between $700,000 to $1 million," said Welsheimer. "I maybe will get $400,000."
Statistics show one in three women and one in four men suffer from domestic violence — regardless of income or education level.
"We even get women from other countries at our shelter," said Welsheimer.
Because of the need for a larger shelter, the shelter hosted a Night Out with Time Out, the first event to raise the $500,000 needed to build a new shelter and transitional housing.
"This event raised $38,000," said Marilyn Knauss, Time Out board member.
Donors bought dinner tickets, raffle tickets, auction items and sponsorships.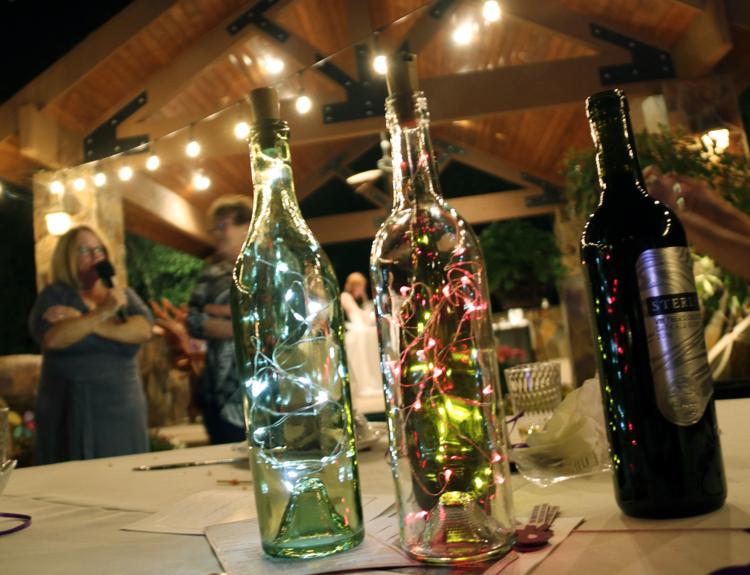 "Jack and Becky Parks signed up as platinum sponsors," said Knauss.
Next, the Time Out board will host a celebrity golf tournament and dinner on Friday, Oct. 4.
The event will feature dinner and entertainment at The Rim Club.
On Oct. 5, Time Out will host a putting contest and raffle before the 11 a.m. shotgun start of the golf tournament.
"We will have celebrities from television and sports to be your team captains for the five-man scramble golf tournament," said members of the board.
Domestic violence facts
• More than one in three women and one in four men in the U.S. report experiencing rape and/or physical abuse by an intimate partner.
• Nearly 20 people per minute are physically abused by an intimate partner in the U.S., which adds up to more than 10 million women and men every year.
• Approximately 5 million children are exposed to domestic violence every year.