R & H Boulders players showed up at Randy Johnson Hall of Fame Field in Rumsey Park for some softball practice on July 22.
The team plays in the Town of Payson Co-Ed Summer Softball League. The five teams in the league play doubleheaders each Monday night from June 28-August 9, with a tournament set for August 16.
It can be difficult to get every player to every practice, but seven or eight were there this night trying to work on their hitting, fielding and pitching.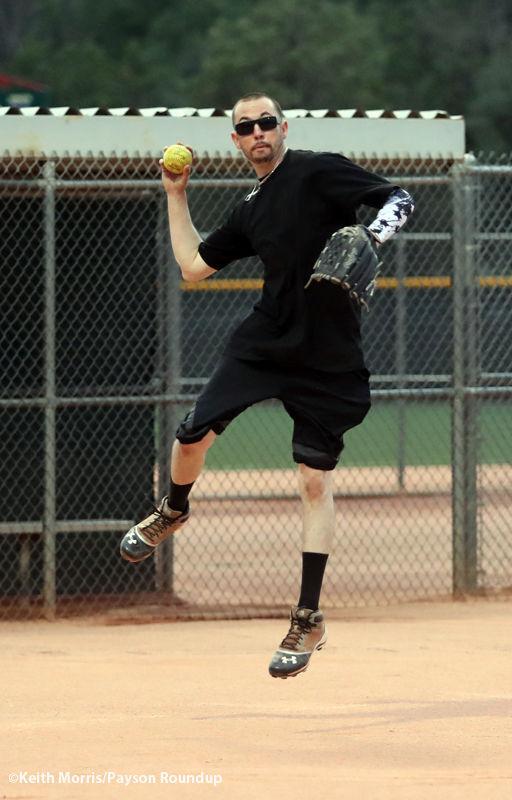 It's been a struggle to win games for R & H Boulders this season, but they keep coming back out to practice.
The other teams in the league are: Arbys Sliders, Bay Equity's Roundin' Third, Payson Orthodontics and The Swingers.