Not all losses are equal.
Payson's young girls basketball team showed that in a competitive effort against No. 11 Winslow (12-6) in the final home game of the season Tuesday night.
The Longhorns hoped for a better performance than they turned in during a 63-22 loss at Winslow on Jan. 24.
And they got it, pushing the Bulldogs before falling 69-42.
"It was very exciting for our team," said coach Miles Huff. "We showed that we are maturing as a team and have the ability to compete with anyone."
Emmy White scored 17 points, dished out five assists and came away with four steals. Kayla Cline grabbed 13 rebounds and blocked four shots. Emmy Whaley scored eight points and snared six boards. Trinity Glasscock had 12 rebounds to go with eight points. Autumn Cline pulled down 11 rebounds to go with four points.
"Emmy White has emerged as a top level point guard and floor general," Huff said. "Our posts showed their ability to dominate the boards and control the game."
The Longhorns fell to 0-9 in the 3A East entering tonight's season finale at Blue Ridge.
"I am so proud of this team night in and night out and cannot wait to see what they accomplish in the future," Huff said.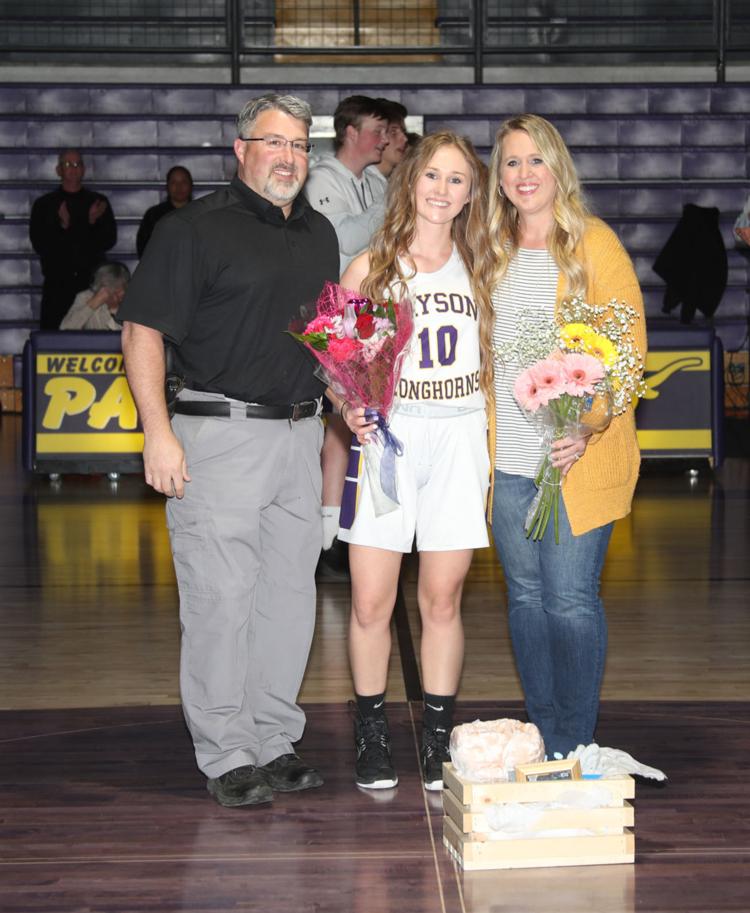 The roster features five sophomores and four juniors.
The only senior is Sadie Hazelo, who was recognized in a pre-game ceremony with her family on senior night.
"Sadie is a key aspect to our team," Huff said. "She brings a maturity to our team that was much needed this year.
"She is willing to do whatever is asked of her with no questions. Her contributions to the program were huge and she will be missed next year."