Just call them Triple Thunder.
Maybe it doesn't roll off the tongue like the Bash Brothers, but you get the idea.
And so will opposing pitchers when they face the heart of Payson's batting order this season.
Jesse Conway, Hunter Harold and River Phillips should strike fear into the hearts of hurlers.
"Our offense should be strong," said Payson head coach Brian Young.
"They all have a lot of power and are going to make it real tough on opposing pitchers.
"One thing I have noticed early on from those three is not just that they are supplying a lot of power but that they are having more intentional at-bats. They are working to stay off of pitches out of their zones. If we put together those kinds of smart at-bats, then we will be in really good shape."
That trio is among a group of nine seniors on this year's roster. Seven of them return with significant playing experience from a 2019 team that went 19-8 overall and 9-1 in the 3A East. And that has Young excited about this season as the Longhorns try to claim their second straight outright 3A East championship and third in four years.
"That really changes how you go about practicing early in the year," he said. "We don't have to spend as much time teaching with his group as we do just refining and getting our reps in.
"They know what to expect from the coaches and they also know what they need to do to be successful."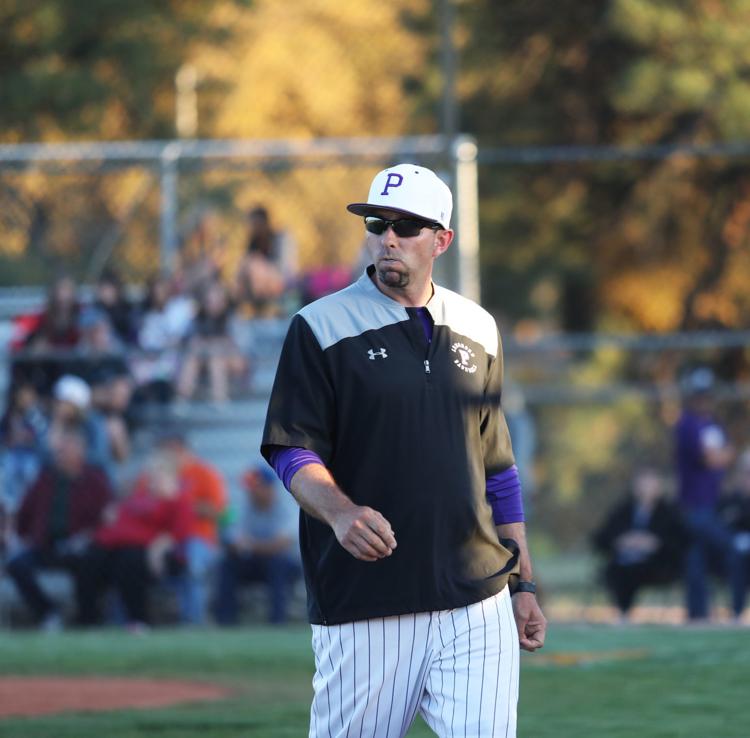 So does Young, who returns for his eighth season as head coach fresh off his second 3A East Coach of the Year honor in three years. He's led the Longhorns to a 122-77-2 record and seven postseason appearances in his seven previous seasons at the helm.
The Longhorns have gone 9-7 in the postseason under Young, reaching the state semifinals twice (2013, 2017) and the quarterfinals three times.
They earned the No. 3 seed for last year's 3A State Tournament but with pitching ace Kevin Cerna unable to pitch because of an injury the kept him off the mound in the final weeks of the season Payson lost to No. 14 Fountain Hills in the opening round. They look to make a deep tournament run this spring. And the senior-led team has the experience to do just that. But nothing's guaranteed.
"Anytime you have a real senior heavy roster, it can go in two ways," Young said. "Guys are mature and experienced and go about their business and have a great season, or we can come back with all that experience and have a bit of an entitled attitude. It is too early to tell where we are at now, but guys have been working very hard. I'm looking forward to getting into games and seeing how our experience plays out on the field."
They'll get into those games this week as they open the schedule in the Phoenix Christian Cougar Classic. They open their four games in the tournament against Phoenix Washington at 3:30 p.m. on Wednesday, with more contests on Friday and Saturday.
Pitching is always a key factor for a championship team.
And Conway, Phillips and senior Josh Wright should throw the bulk of innings for the Longhorns this season.
"They all pitched a lot last year and had a lot of success," Young said.
The Longhorns open the regular season at home against Camp Verde at 6 p.m. on March 4. Defending 2A state champion Scottsdale Christian visits Payson on March 10. The Eagles are coached by former major leaguer Tim Salmon and led by 2019 Gatorade Arizona Baseball Player of the Year Ronan Kopp. Kopp is a dominant pitcher and elite hitter who has committed to ASU.
There's a lot of consistency in the coaching staff with Joe Parone back for his second season, Jeremy Plain for his fourth year and Scott Nossek for his fifth year on Young's staff. Dylan Richardson returns for his second year.
New this year is retired college coach Michael Price, who recently moved to the area. Roman Middelton and Wyatt Richardson are the JV coaches.